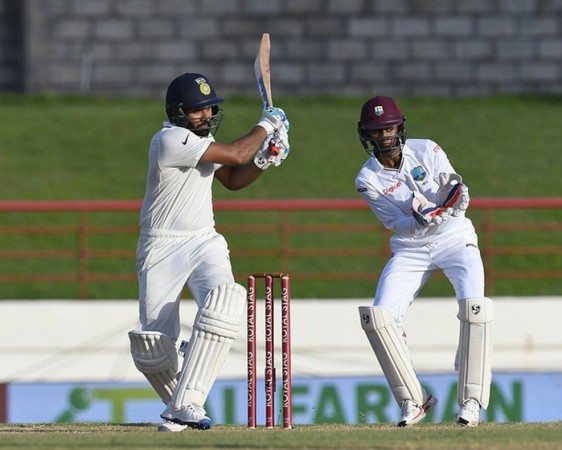 Rohit Sharma is one of India's prolific run-scorer in the limited overs format, but the Mumbaikar has lacked consistency with the bat in Test cricket. The 30-years-old batsman will be keen to change his fortunes in Test cricket if he gets a chance to play in South Africa.
The 'Hitman' is an opener in limited overs cricket, where he takes the attack to the opposition. He deals in boundaries most of the times, but that is not the case in Test matches, where he comes to bat in the middle order, which can be tricky.
He has always been a slow starter, and his bat starts to do the talking after he gets his eye in. Rohit is aware of that and opened up about the need to respect conditions in South Africa. The pitches in South Africa are very different from the sub-continent, where India have played most of their matches in 2017.
South Africa will be a huge challenge for India, who will have to adjust with the bounce the 22-yards has to offer. Rohit also revealed his plan for the South Africa series.
"Wherever I bat, I have to understand the conditions, respect the bowlers and see how I can be destructive. South Africa is not the easiest place to bat; the first 20-25 minutes can be challenging, but once you get your eye in, try and play your game," Hindustan Times quoted Rohit as saying.
However, Rohit's place in the playing XI is not granted. With Ajinkya Rahane said to be one of the best players in foreign conditions, the vice-captain cannot be ignored. As a result, the team management has some serious thinking to do regarding the team combination.
It might all depend on what Virat Kohli wants in his playing XI. If India go with an extra batsman, Rohit will be their guy, but in case they want a player to contribute with bowl and bat, Hardik Pandya may get the nod as the all-rounder can be handy with his medium-pace bowling too.