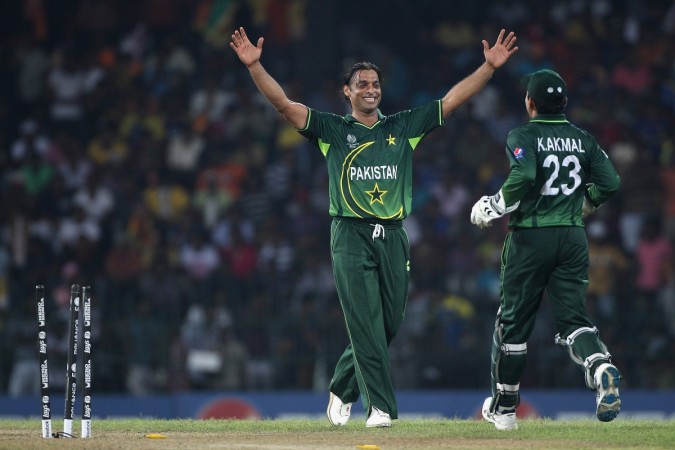 Former Pakistan pacer Shoaib Akhtar, who is an entertaining personality off the field, has spoken on the recent Indian team selection controversy for South Africa Tests.
Majority of the cricket fraternity, including a lot of fans were appalled over the non-inclusion of Ajinkya Rahane in the side for the first two Tests against the Proteas.
India lost both the matches, with that the series, and have not been able to experience a good start to the calendar year 2018.
Joining the debate over Rohit Sharma getting included in place of Rahane in the team, Akhtar, 42, said: "There is a lot of debate on Rohit. We all know he is a great talent but in the world we are living you have to perform," Shoaib was quoted as saying by Press Trust of India news agency.
Known as the hitman in the India cricket team, Rohit has not really been able to make a mark as he has managed to score only 78 over the last four innings from the two Tests.
Akhtar, meanwhile, has also mentioned that he feels Rohit resembles former Pakistan captain Inzamam-ul-Haq.
"He is very talented, I see shades of Inzamam-ul-Haq in him," the cricketer, fondly known as Rawalpindi Express, continued.
"Unfortunately, he has not delivered on what was expected of him. And not having Ajinkya Rahane was shocking because he is your most technically correct batsman."
Inzamam, currently the Pakistan Cricket Board (PCB) chief selector, still remains one of the greatest Pakistan captains. He served as the leader of the team from 2003 to 2007.
Referred to as one of the most destructive batsmen in the history of Pakistan cricket, Inzamam featured in a total of five World Cup tournaments - 1992, 1996, 1999, 2003, 2007.