After backing internationally-isolated Myanmar government on the Rohingya crisis, New Delhi on Thursday sent relief materials to the refugees. The first lot of materials was delivered to Chittagong by an Indian Air Force plane on September 14 and multiple consignments will be sent in the next few days. Now, the Bangladeshi envoy has said that India has to do much more as the mass exodus of the refugees from Myanmar could bring along a "huge security concern" for the region, including India's Northeastern states.
Bangladesh, which has taken in numerous refugees at a time when it is reeling under massive floods and disaster, said that India must play a larger role in this crisis and convince Myanmar and the Rakhine State to stop the exodus. The clash between the Rohingya militants and the military in Rakhine State since August 25 has led to at least 400 deaths and the exodus of over 2,00,000 people.
"I am more concerned about my own region but the presence of Rohingya refugees elsewhere could be a security risk for everybody else. It could be used even in your northeast India," Bangladeshi envoy Syed Muazzem Ali told Hindustan Times.
Further explaining his concerns, Ali said that the refugees are currently vulnerable and could easily "fall victim to the various organisations who are trying to destabilise the region." However, he did not really name any terror groups that are said to be trying to form links with the refugees.
"I'm sure you're well aware of those destabilising factors (which) we have been working overtime (to counter) during the past four decades, even in the context of northeast India," Ali added.
The former foreign secretary also noted that Bangladesh is willing to help with anti-terrorism measures and has offered to patrol the Myanmar border, but India, as a larger regional power, must persuade Myanmar to sort out the crisis.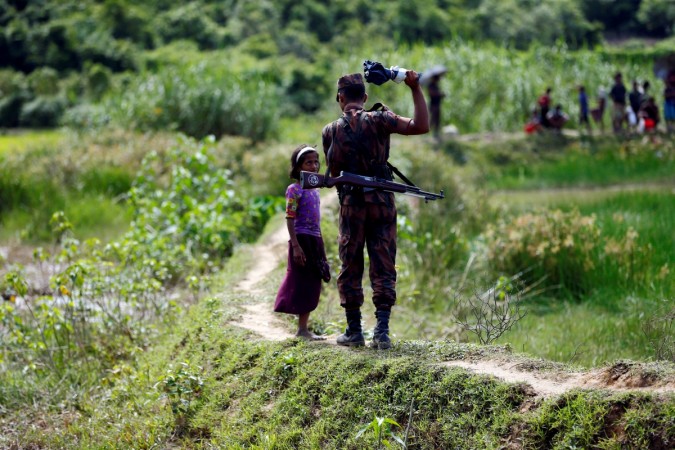 "I'm still very optimistic that India would play a very positive role for the early return of these Rohingyas," he added.
Meanwhile, China has backed Myanmar on its crackdown on the Rohingyas and the move is being seen by many as Beijing's bid to warm up to Naypyidaw.
"The stance of China regarding the terrorist attacks in Rakhine is clear, it is just an internal affair," the Times of India quoted Chinese ambassador in Myanmar, Hong Liang, as saying.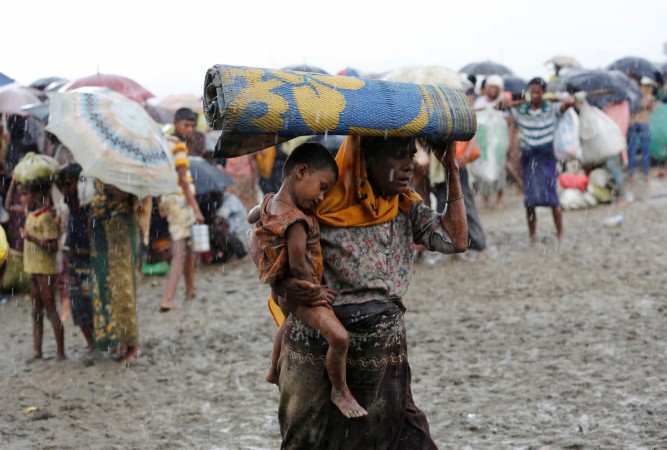 "The counter-attacks of Myanmar security forces against extremist terrorists and the government's undertakings to provide assistance to the people are strongly welcomed."
Not just that, Global Times, the state-run media in China, has also defended Myanmar's State Counsellor Aung San Suu Kyi for her stand on the refugees. While she irked the world for not speaking up against the violence, the Global Times in an editorial said: :She has to take pragmatic measures or even make compromises in face of development conundrums and ethnic issues, rather than make it a priority to protect her image."