Even though India backed the internationally-isolated Myanmar government on the Rohingya crisis, facing the ire of several nations including Bangladesh, New Delhi has now decided to send relief materials to the refugees. The first lot of materials was delivered to Chittagong by an Indian Air Force plane today, September 14.
Additionally, the Ministry of External Affairs said in a statement on Thursday that multiple consignments would be sent to Bangladesh. "The relief material consists of items required urgently by the affected people, namely rice, pulses, sugar, salt, cooking oil, tea, ready to eat noodles, biscuits, mosquito nets etc."
New Delhi also said that it would "provide any assistance required by Government of Bangladesh in this hour of need."
The Rohingya crisis has been raging for a while now and UN Secretary General Antonio Guterres has said that the issue was a "humanitarian catastrophe." Meanwhile, sources told the Times of India that the Indian government would not stop at this and plans to help the refugees in a number of ways.
The Rohingya Muslims have been fleeing to Bangladesh by boat and the country is dealing with a huge influx of refugees in the last few days. Bangladesh high commissioner Muazzem Ali recently spoke to TOI about the refugees and said that the country has been taking in these people at a time when it has already been reeling under massive floods. "I believe we have seen in the past that the security concerns of this issue must be given due consideration," Muazzem Ali added.
Apart from India, numerous nations have stepped up to help the Rohingya refugees. The ongoing clash between the Rohingya militants and the military in Rakhine State since August 25 has led to at least 400 deaths and the exodus of about 1,60,000 people.
Malaysia has now said that the country's coast guards will not turn away the Rohingya Muslims fleeing violence in Myanmar and noted that it would provide a temporary shelter to them.
Malaysia expects to see numerous people seeking shelter in its territory in the next few weeks, said Zulkifli Abu Bakar, the director general of Malaysia Maritime Enforcement Agency said and the country is prepared for it.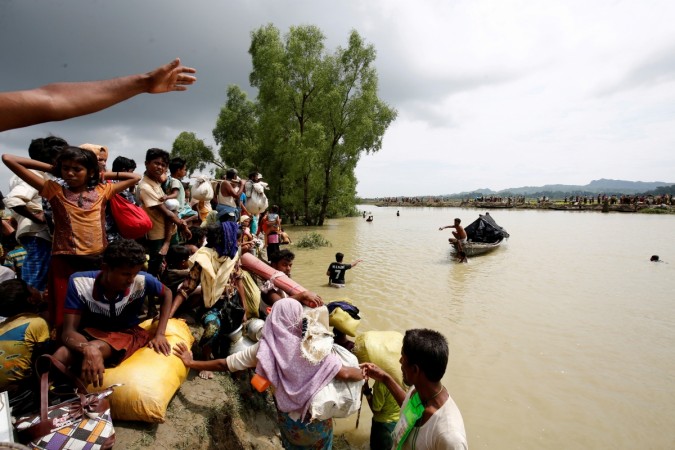 "We are supposed to provide basic necessities for them to continue their journey and push them away. But at the end of the day, because of humanitarian reasons, we will not be able to do that," Zulkifli told Reuters.
The country, which already has an estimated population of 100,000 Rohingya Muslims, is likely to house the refugees at the immigration detention centres as it treats refugees as illegal migrants.