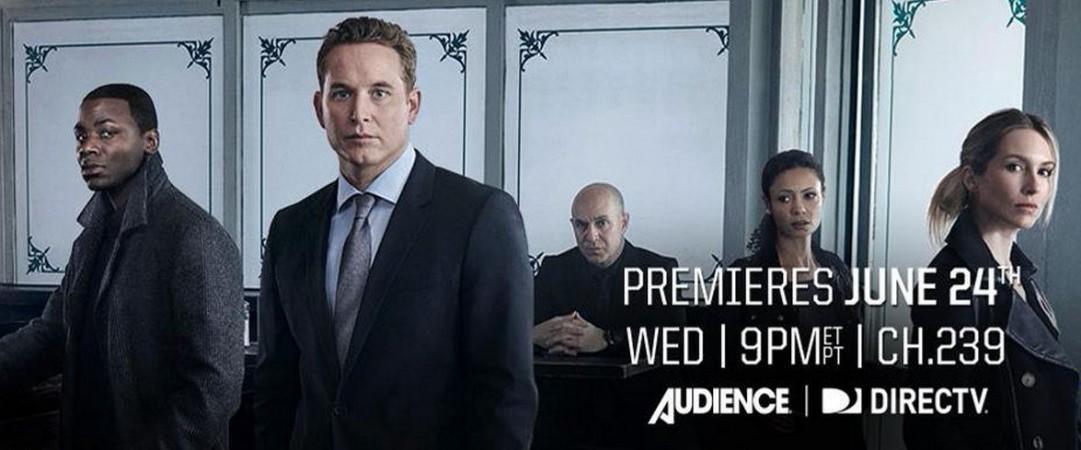 The Audience Network series "Rogue" will return with season 3 on Wednesday, 24 June. The drama series had become such a hit in the first two seasons that instead of 10 episodes, 20 episodes will be aired this time, in two parts.
Season 2 had ended with Grace's (Thandie Newton) abduction and in the premiere episode "The White Guy", she is still missing. Meanwhile, Ethan (Cole Hauser) will be seen heading to Chicago to infiltrate a Chicago power broker whose law firm is headed by notorious attorney Marty Abrams (Richard Schiff), whose dealings are shown to extend to one of Chicago's most-feared gangs.
A reporter who almost uncovers Maty's secrets is found dead, thrusting DEA Agent Harper Deakins (Sarah Carter) into the investigation. The synopsis for "The White Guy" reads, "DEA Agent Harper Deakins' investigation of a Chicago gang takes a bad turn when a routine stakeout goes wrong."
Two other members joining the "Rogue" cast are Derek Luke and Bianca Lawson. Luke plays Marlon Dinard, a respectable, high-end store owner, whom Ethan begins to suspect, while Lawson plays his half-sister Talia.
Season 3 will see Grace and Ethan working together to bring their son's murderers to justice, meanwhile uncovering the secret links connecting white collar boardrooms to the dangerous gangs of Chicago.
Watch out for season 3 episode 1 "The White Guy" of "Rogue" at 9.00 pm (EST) on Wednesday, 24 June, on Direct TV.