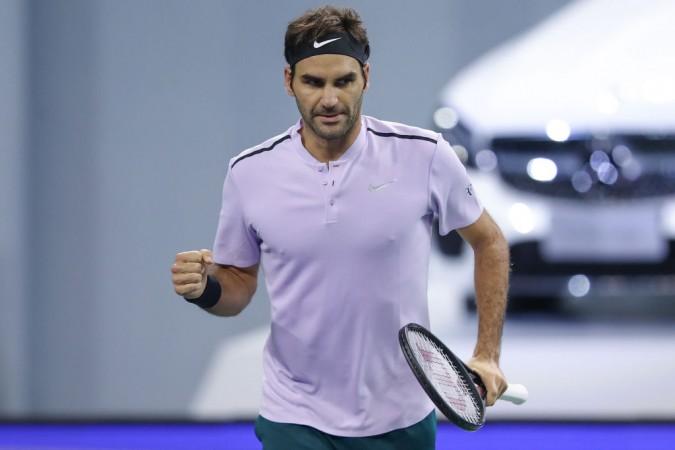 Tennis legend Roger Federer dropped a hint about his retirement plans when he recently said he was not thinking about representing Switzerland at the Tokyo Olympics in 2020.
The world number two, who won a doubles gold at the Beijing Olympics and a singles silver in London in 2012, added that he would not be featuring in Davis Cup tournaments in future.
According to International Tennis Federation (ITF), a player must have made himself or herself available to play Fed Cup or Davis Cup at least four times in an Olympic cycle. Notably, 36-year-old Federer has played only once in the Davis Cup since winning the title with Switzerland in 2014.
"I haven't officially retired from the Davis Cup. It's just because it's always highly unlikely that I'll play at this stage of my career," Federer was quoted by Express as saying.
"You know, I haven't set Tokyo Olympics as a goal either. It hurt not being in Rio, but I was okay without it, too. I was flag bearer twice. I won gold. I won silver. I feel like I achieved a lot of great things at the Olympics. I'm not thinking that far ahead," he said.
Federer silences critics with 2017 run
Federer had said last month he was not willing to think about retirement anytime soon despite speculations about he bidding goodbye to the sport he has dominated for 19 long years.
The Swiss great, who has won 19 Grand Slam titles, ended his four-year-long title drought earlier this year at the Australian Open on his comeback from a six-month injury layoff in 2016.
Federer's dream run in 2017 only started in Melbourne: He went to prove his critics wrong and dominate the rest of the pack.
Federer skipped the clay season, which was dominated by his nemesis Rafael Nadal. The break worked wonders as the veteran was at his best on grass courts, where he won his seventh Wimbledon title.
Despite not being able to win the ATP World Tour Finals last month, Federer looks primed to continue his good form into 2018. He will eye his 20th major trophy when he starts his title defence in Melbourne in January.