Even as he is enjoying a dream spell in the twilight of his career, tennis legend Roger Federer has revealed he is not worried about bidding goodbye to the sport on a high.
The 36-year-old, ranked number two on ATP rankings, has said that though he has not set a date for his retirement from the sport, he is not thinking of a fairytale end to his career either.
"I've long given up that it needs to end in a fairy tale. I don't need to be ranked [number one] or need it to be after a big title. If it happens that way, that's amazing. But you can't control it all. You have to put yourself out there, be vulnerable," Federer told the Wall Street Journal, as quoted by The Guardian.
I play because I love tennis, not because it needs to end [perfectly].
Federer's late resurgence has been one of the greatest stories in the sport over the last two years. The 20-time Grand Slam winner's ability to dominate the men's singles field was doubted after he suffered a major drought between 2013 and 2016.
A knee injury worsened the situation for Federer as he missed a Grand Slam for the first time in 16 years when he opted out of French Open in 2016. He was forced into a six-month injury layoff after a semi-final exit at Wimbledon in the same year.
However, Federer's comeback has been nothing short of remarkable. The veteran rallied against the odds to win the Australian Open in 2017 and has added two more Grand Slam titles ever since. With some carefully-planned stops on the ATP tour, the Swiss ace has been able to dominate the rest of the pack with ease.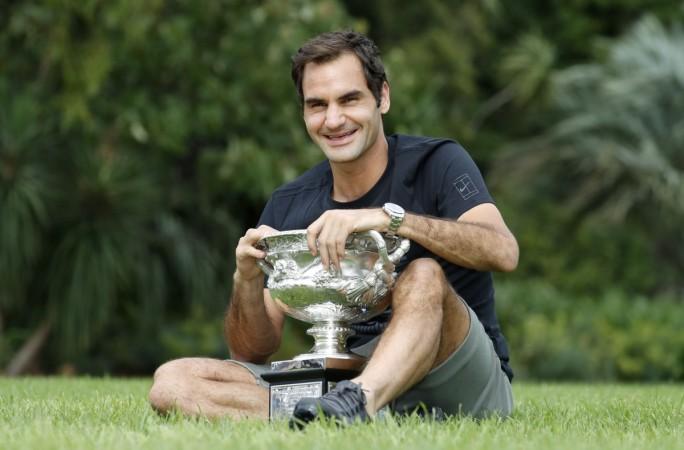 The seasoned campaigner, who became the oldest tennis player to reach the top spot of ATP rankings earlier this year, will be gunning for yet another Grand Slam title when he begins his title defence at Wimbledon, starting July 2 in London.
Notably, he has opted to skip the whole of clay-court swing for the second time on the bounce this year.
Federer reveals mini-requirement with wife Mirka
Meanwhile, Federer also revealed his children, two pairs of twins, have been playing tennis but he doesn't want to insist on them becoming professionals.
Notably, Federer's wife, Mirka, is also a former tennis player, who had reached a career-high of world number 76.
"Yeah, they play a bit. It's one of my mini-requirements with Mirka. Don't get me wrong, I don't want them to be professional players, but I would like them to play recreationally," Federer added.