Tennis great Roger Federer has opened up about his earliest impression of Rafael Nadal and the interactions they had during the initial stages of the Spaniard's senior career.
Federer insists that his nemesis Nadal was shy and they never really spoke to each other during their first few meetings but got along very well over the years.
The 20-time Grand Slam winner also revealed he could easily predict Nadal would go on to become a champion player as early as in their first match on the ATP tour.
Notably, Nadal and Federer's first meeting at the tour level came at the Miami Open in 2004. The Spanish southpaw clinched a stunning straight-set win over the Swiss great, who had won two Grand Slam titles — Wimbledon in 2003 and Australian Open earlier in the year.
Nadal has always been quite respectful: Federer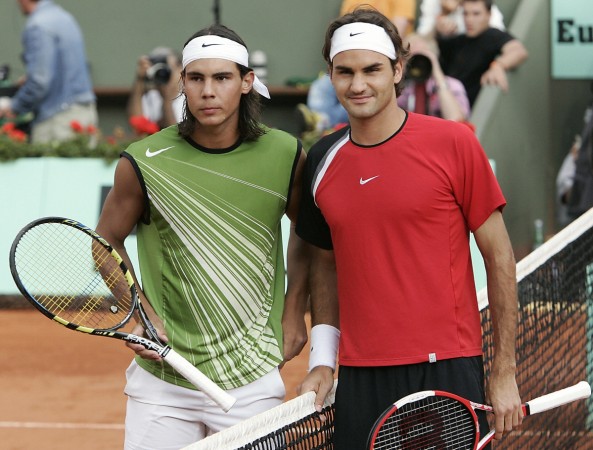 "I think, from the start, it was just mutual respect. Didn't speak much at the very beginning, was shy. As time went by, we had to spend more time together, and we played more against each other. We started to, I don't want to say hang out more together, but we saw each other more and started to speak more together," Federer said, as quoted by Tennis World USA.
"So I think he's always been quite respectful. Obviously, he's younger than me, maybe looked up to me at the very beginning. So I think he was always very respectful. I've always been the same to any opponent really.
"First time I remember him I guess was when I saw him play - I don't know. I don't quite remember what tournament it was, but obviously the first time I played against him in Miami.
"I knew he was very good already, and then I lost also the first time we played against each other. I think I must have been World No. 1, too. So a teenager who can beat any World No. 1 obviously I knew is going to become a future champion really.
"Even though it's just one match, there's still so much work he has to do, which clearly he did."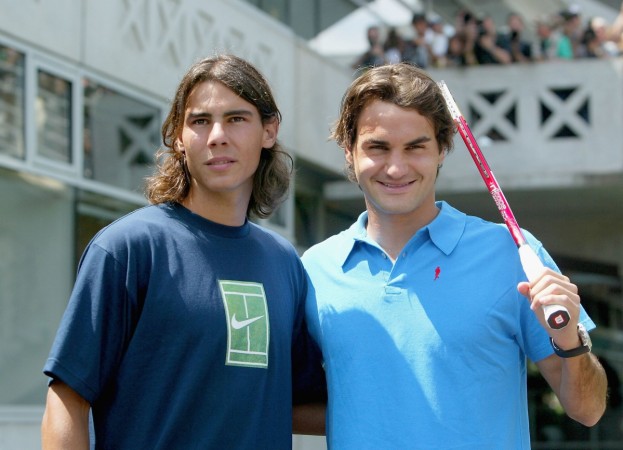 The two greats of the game had established a duopoly on the tour in the second half of the last decade, winning Grand Slam titles at will. In 2006 and 2007, Federer and Nadal shared four majors between them — something that they were able to repeat after 10 long years in 2017.
Despite being part of memorable slugfests in which both Federer and Nadal tussled to outshine each other, they have been able to maintain a healthy relationship off the field. Both have, time and again, learnt from each other and pushed each other towards becoming better players.
Notably, the two came together to play doubles for the first time at last year's Laver Cup — the inaugural edition of high-profile exhibition tournament involving top male players — and gave tennis fans a lot to cheer.
While Federer, who scripted a remarkable comeback last year, has struggled for consistency after his Australian Open title defence in January, Nadal managed to win the French Open and reached the last four at Wimbledon and US Open.
Despite being at the twilight of their careers, the two all-time greats of the sport are still going strong. While Nadal holds the numero uno position on the ATP charts, Federer is reconsidering next season's clay-court plans in order to give himself a better chance to seal and consolidate the top spot.