In what is one of the biggest upsets of the US Open, world number two Roger Federer was stunned in four sets by unseeded John Millman on Tuesday, September 4 in New York.
Federer, as pointed out by Millman and fans, was far from his best as he made a whopping 77 unforced errors, including 10 double faults.
The energy-sapping heat in New York also played its part as the 20-time Grand Slam champion was tiring towards the end of his 3-6, 7-5, 7-5, 7-6(3) defeat at the Arthur Ashe Stadium.
Surprisingly, Federer struggled with his serves, managing to get in only 49% of his first serves, compared to Millman's 64. Notably, he had set points in the second and the third set but failed to convert them on both occasions.
"I am probably in a little bit of disbelief. I have so much respect for Roger, everything he has done for the game. He's been a hero of mine. But today he was definitely not at his best. But I'll take it," an elated Millman said.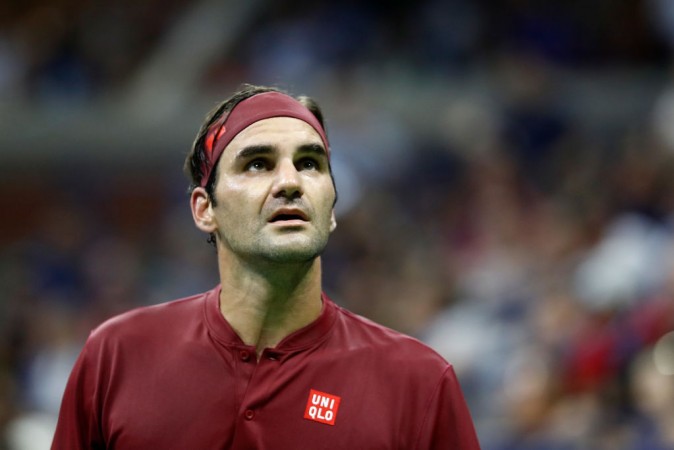 This was also Federer's first defeat to a player ranked outside the top 50 of ATP rankings at the US Open, which he hasn't won since 2008. On the other hand, Tuesday's win was Millman's first against a top 10 player.
Unlike last year where Federer reigned supreme with seven titles, including two Grand Slams, the 37-year-old has struggled for consistency in 2018.
After defending his Australian Open title in January, Federer failed to make an impact in the Sunshine tournaments, which he had won last year.
He had skipped the clay court swing of the season stumbled in the quarter-final of Wimbledon, after which he lost in the final of Cincinnati Masters last week.
Federer's under-par show in New York has brought disappointment to fans, who were expecting the five-time champion to add another US Open crown.
Nonetheless, quite a few of them are optimistic that the Swiss great, who is in the twilight of his career, will be back at the Flushing Meadows next year.
IBTimes, India has compiled a list of reaction to Federer's shock defeat. Check them out here.
I said at the last Aussie final that "time waits for no one. Except @rogerfederer ." But to be fair, there are NO exceptions. Off nights happen to them all, no matter how great, with increasing frequency as time marches on. And they always make us sad.

— Chris Fowler (@cbfowler) September 4, 2018
There will be no dream match @rogerfederer vs @DjokerNole As @johnhmillman upsets the GOAT in 4 sets / do u think The Joker will sleep like a baby tonight? @ESPNtenis @cbfowler @PatrickMcEnroe @bgtennisnation

— Dick Vitale (@DickieV) September 4, 2018
John Millman is a class act. In the biggest moment of his tennis career he is respectful to Roger Federer and humble in victory. That's how you do it.

— Chip Le Grand (@Melbchief) September 4, 2018
I feel really bad for Roger, I think he's losing his magic and I do not want to believe that the best of all time is going

— Gonza Paves (@Gonzapaves) September 4, 2018
He's not going anywhere. It's just a bad day in office for @rogerfederer .

— Rajiv Chatterjee (@rajiv_cal) September 4, 2018
Fed is only human and we know it especially at this age. He will be back ❤️ keep your head up @rogerfederer it's only one match! Not every day is meant to be ????

— Jake Kulick? (@player3jrk) September 4, 2018
No matter what happened in Wimbledon and New York: @rogerfederer won the @AustralianOpen this year and got back to #1 at the age of 36. That's something phenomenal and added to Roger's legacy. We ❤ you Roger and are behind you all the time ?

— Doris (@DorisLaRubia) September 4, 2018
Our man has done amazing things and he's allowed a few crappy matches. Love you @rogerfederer

— Optimist☀️ (@VolleyMePlease) September 4, 2018
Love you @rogerfederer ♥️ get lots of rest ?

— Jasmine (@jas32017) September 4, 2018
Roger Federer told me before the Open his 10-year drought here was explainable. So was tonight. He's 37.

— Marc Berman (@NYPost_Berman) September 4, 2018
I have never seen Roger Federer double-fault twice in a row like that. What a bizarre and mistake-filled night for the GOAT. Wow.

— Nicole Auerbach (@NicoleAuerbach) September 4, 2018
I don't like watching a very beatable version of Roger Federer.

I don't like being reminded that all of this is essentially borrowed time.

— Nicole Auerbach (@NicoleAuerbach) September 4, 2018