Tennis great Rod Laver has expressed doubts over Roger Federer's ability to capture the US Open crown for the first time in 10 years.
Laver, an 11-time Grand Slam champion, insisted that a lot depends on the draw and that the Swiss great can go the distance if he can avoid a lot of five-setters at the season's last Grand Slam, starting August 27 in New York.
Federer, who was ousted in the quarter-final of the hard-court major last year, reached the final of Cincinnati Masters earlier this month. However, the 37-year-old was beaten comprehensively in the final by Wimbledon champion Novak Djokovic.
Laver pointed out that Federer was unable to keep up with his opponent as he had played two matches in one day at the Masters 1000 tournament last week.
"This [the US Open] is a tougher tournament," Laver said.
"Sometimes going into five sets on hard courts. When you do that seven times? If he's fortunate and can get some players he can beat in three, if he's got three of those in his category, then he's a different player," the 80-year-old great added.
"That's being 37. Yes he's fit. But you saw what happened in Cincinnati. The weather knocked him out. He had to play two matches [on Saturday]. You can tell Novak was the better player on the day but mainly because Roger just couldn't keep up. He was forcing everything."
Unlike last year, where he was on a title-winning spree after his comeback from an injury layoff, Federer has struggled for consistency this year. He is 33-5 this season and hasn't won a title since Gerry Weber Open in June.
However, Federer has been planning his stops carefully on the tour and came up with a top effort in his first tournament (Cincinnati) since Wimbledon.
Laver warns Federer of Del Potro threat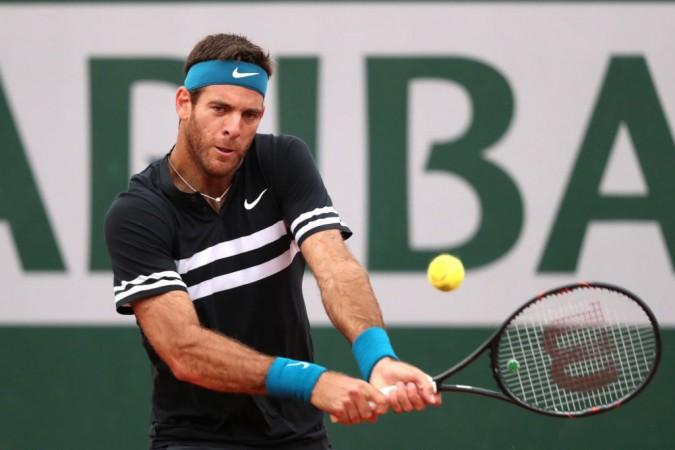 Laver also insisted that Federer will have a lot of work to do if he meets Juan Martin del Potro at the US Open. Notably, the Swiss great had lost to the Argentine in four sets last year.
"Roger just doesn't play well against someone like Del Potro. Del Potro is a helluva tennis player. At 37, Roger has a lot of work to do. Returning that serve is not easy," Laver added.
Defending champion Rafael Nadal and comeback man Novak Djokovic have good chances to go the distance at the US Open. While the former took a break after winning the Rogers Cup last month, the latter, it seems, is hungry to return to the top of the ATP charts.