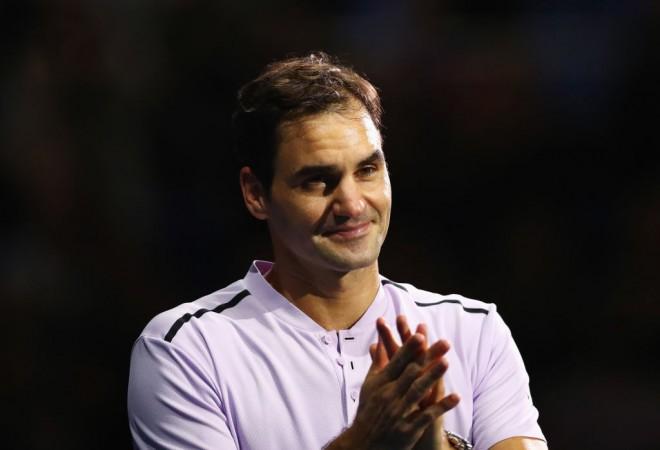 Federer was on a three-day trip to Zambia last week
He had visited community schools in rural areas of the African country
Federer interacted with parents of girl children, who had returned to schools after dropping out initially
Roger Federer seems to be making good use of the time off-court during the ongoing clay-court season, which he has chosen to skip for the second successive year.
The 20-time Grand Slam champion had visited Zambia, the landlocked country in Southern Africa, last week to have a first-hand look at programmes supported by his self-named foundation — Roger Federer Foundation (RFF).
The reigning Australian Open champion spent three days in the African country, meeting with children, many of whom did not even know who he was, in the rural parts of the Eastern Province of Zambia. Notably, his foundation has contributed more than $5m in education programs in the country, according to RFF.
The 36-year-old, who is among the highest paid athletes going around, also opened a community school in Chipata that was built with help from his foundation, according to Zambia Daily Mail.
'Roger gave me a new meaning of humility'
As he danced around in classrooms and played netball with girls outside the community school, Ina Mozhendi, the regional representative at RFF, seems to have been awestruck by the Swiss superstar's humility.
Mozhendi, through an article, described how Federer demonstrated the joy and satisfaction of giving. She says the tennis visited Zambia to "see the beautiful smiles on the faces of the many children that the Foundation impacts on".
"When Roger landed at the international airport in Lusaka Zambia, his visit came not only as a surprise but a shock to many," Mozhendi wrote, as quoted by RFF's official website.
"The fanfare, the ululating, the African drumbeat and joyful noise that engulfed the once quiet community was not from fans cheering at a Wimbledon match. The sound was from men, women, and children who were excited about meeting the man who had made it possible to bring better education, not knowing really who he is," she added.
"One would wonder how this renowned superstar would respond to such gestures. Roger's reaction was mutual.
"Receiving all the praise, appreciation and adoration with such humility, joining in a traditional dance, sitting in and delivering a quick English lesson, playing netball with the girls, recognizing girls that had been brought back to school, going on a fantasy ride with children at the play park and .......wait a minute, removing his shoes to sit cross-legged with 3‐4 year olds in an ECD class.
"The journey ahead is still long. But Roger has taken the first strides in supporting vulnerable children with pride.
"The 4 days that I interacted with Roger gave me a new meaning of humility. What Roger has done for vulnerable children many have failed to even comprehend. For the successful sportsman that Roger is, he has gone above and beyond to demonstrate the joy and satisfaction in giving. BIG UP to Roger.
"Continue being the Roger Federer that the world adores."
Meanwhile, Federer is expected to be back in action when the grass-court season begins in Stuttgart at the Mercedes Cup, starting June 11. He will also be featuring in the Gerry Weber Open before beginning his title defense at Wimbledon.