Roger Federer confirmed he would be skipping the whole of clay-court season for the second year in a row after losing his Miami Open second-round match against world no. 175 Thanasi Kokkinakis on Saturday, March 25.
The Swiss legend said he is "disappointed and frustrated" over the shock defeat and that a break is necessary for him to help him "figure things out". He hinted he may go out on a vacation before getting back to training for the remaining season.
Federer will lose the no. 1 spot to arch-rival Rafael Nadal when the ATP rankings are updated April 2.
The 20-time Grand Slam champion was cruising against Kokkinakis after clinching the first set 6-3. However, the lower-ranked Australian fought back and forced a tie-breaker in the decider, which he won 7-4.
He had also lost a tie-breaker in the decider of his Indian Wells final to Juan Martin del Potro last week.
Notably, Federer had not lost back-to-back matches since losing the Monte Carlo Masters final and then the first round of Rome Masters in 2014.
"Yeah, I decided not to play," Federer said while talking about the clay-court season after his defeat to Kokkinakis Saturday.
"It's pretty simple at the end of the day. You go back to the practice court or go on vacation, you really take a break, get away from it all. When you come back to the practice court to work, whatever it is, you do it at 100 percent," he added.
"I am a positive thinker. I feel like every match is another opportunity. Especially after losing one, clearly, I am down right now. I'm disappointed. I am frustrated a little bit that I couldn't find a way. It is unfortunate how it goes."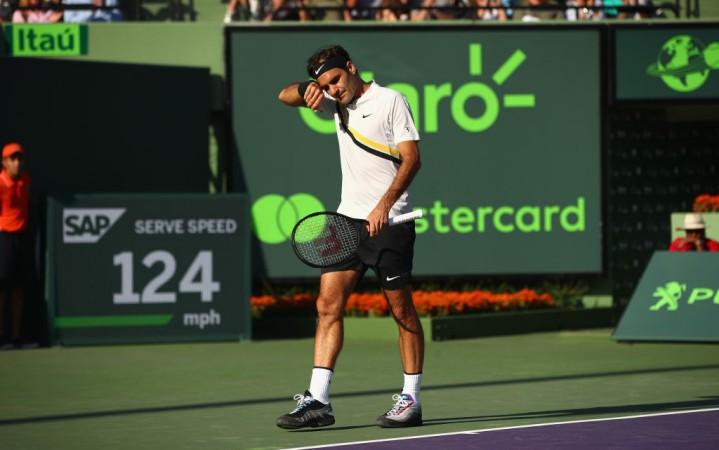 Clay-court swing of the ongoing season begins Monday, April 9 in Houston and Federer was scheduled to play the Monte Carlo Masters 1000 tournament, starting April 15 in Monaco.
The 20-time Grand Slam champion is likely to return for his title defense at the ATP 500 tournament in Halle — Gerry Weber Open, starting June 16.
Federer's move to skip clay-court swing comes after a similar decision in 2017 proved to be a masterstroke. The 36-year-old returned from a break with rejuvenated hunger and went on to win his eighth Wimbledon title.
The veteran has been carefully planning his stops on the tour ever since he came back from a six-month injury layoff in 2017. The results are there to be seen as Federer had ended his four-year Grand Slam drought at Australian Open last year and went on to win two more major titles in the last 15 months.
All eyes will now be on Nadal as the Spanish star is expected to emulate his last year's performances on the dirt. The 16-time Grand Slam champion will be defending 4680 points on clay.