Argentina tennis star Diego Schwartzman has heaped praise on Roger Federer and compared him to the likes of football legend Diego Maradona and Barcelona star Lionel Messi.
The 36-year-old has been in fine form on the court since the start of 2017. He won the Australian Open twice, while winning one Wimbledon. In addition to this, he also reached the top of the ATP rankings and became the oldest men's single's No.1.
However, Federer lost to Juan Martín Del Potro at the 2018 Indian Wells Masters final before suffering an early exit at the 2018 Miami Open at the hands of Thanasi Kokkinakis. This saw him lose the number one spot at the top. That did not stop Schwartzman comparing the Swiss legend to his compatriots.
"Federer is (like) (Diego Armando) Maradona and (Lionel) Messi. He plays another thing, like Roger," Schwartzman explained, as quoted by the Express.
Federer had earlier piped Rafael Nadal for the world No.1 spot. However, failure to win at the Indian Wells and the Miami Open saw the 20-time Grand Slam champion lose his top spot to the Spaniard.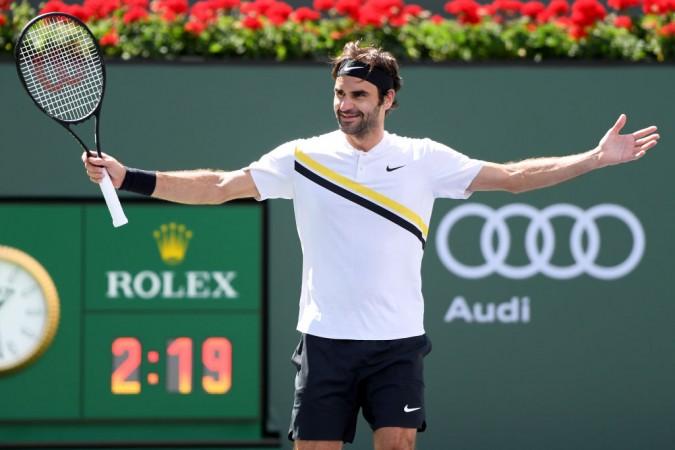 Nadal, meanwhile, did not even play a single match for him to return to the top. Prior to losing the world No.1 title, his last appearance came at the 2018 Australia Open quarter-final. Since then, he was on the sidelines and returned to action at the David Cup World Group quarter-final against Germany.
Federer has already announced his decision to not take part in the clay court season. Nadal has the opportunity to cement the No.1 spot, if he continues to impress during the clay court season. Schwartzman also hailed the 10-time French Open winner's desire to keep winning more titles.
"I saw Rafa in many tournaments, went to Mallorca and saw what he does day by day, and the simplicity he has," the 25-year-old stressed.
"He is a genius playing tennis and makes an enormous effort to do it even better, despite the many situations he went through his career and has won everything. And he keeps wanting to win everything."