Former Italian tennis player-turned television presenter and author, Lea Pericoli, has heaped praise on Roger Federer, saying the 20-time Grand Slam champion is "close to perfection" and that he plays the sport with a lot of fascination for it.
82-year-old Pericoli, who was among the pioneers of women's tennis in Italy, opined that the tennis stars of the current generation are running behind money unlike Federer, who reminds her of the old times.
While tennis players are expected to shell out quite a lot during the budding stages of their careers, a few appearances in the main round of Grand Slams is enough to make them millionaires.
Federer, who is among the highest-paid athletes going around, has shown the world that money follows the game and not the other way around. The 36-year-old topped the charts for the 12th successive year in 2017 with total earnings of $64m, according to Forbes.
"The bigger rackets changed everything, you can do whatever you want. With wooden rackets we were less powerful and more technical," Pericoli told Repubblica as quoted by Daily Express.
"Thank goodness there is Federer, who is close to perfection: he is beautiful, nice, very committed in charity and, crucial detail, he thinks tennis like our times and he plays with today's weapons and opponents," she added.
"Alex Zverev looks good, if he doesn't ruin himself.
"In general all of them have no fascination and only think about money. I mean, do you know that some people asked for money even to play Davis Cup, to defend their country's colors?"
When will Federer be back on the court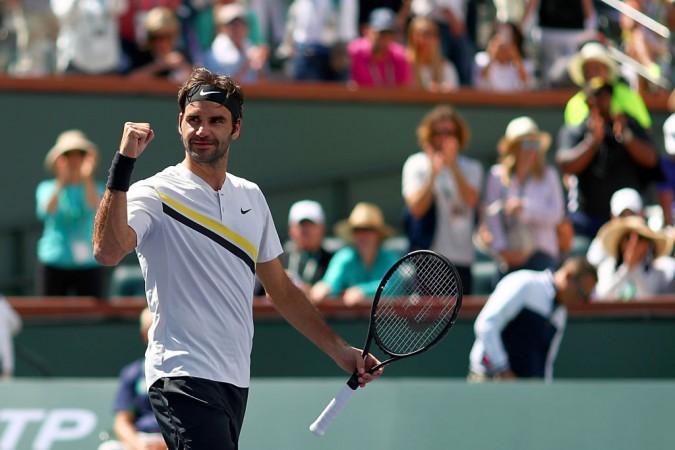 Federer had started the year on a high by defending his Australian Open crown in January. He then went on to become the oldest world number one during his title-winning run at Rotterdam Open.
However, Federer's 17-match winning run was brought to halt by Juan Martin del Potro in the final of Indian Wells. The Swiss star suffered a shock second-round exit in Miami last month, thereby losing the numero uno spot of men's singles tennis.
The world number two revealed he would be missing the European clay-court season, including the French Open, this season. Notably, the veteran's decision to skip action on the dirt worked wonders as he went on to win his eighth Wimbledon title.
Federer is expected to return to competitive action with a title defense at Gerry Weber Open in Halle in the lead-up to Wimbledon 2018, starting July 2.