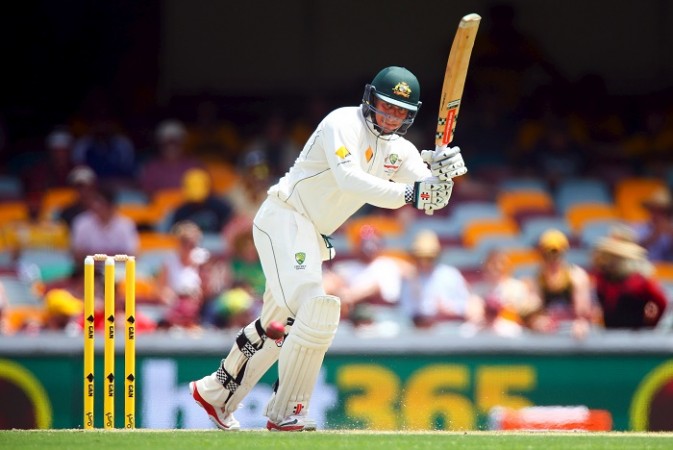 Usman Khawaja scored 345 runs in just four Big Bash League matches, with an astounding average of 172.50. His strike rate has also been commendable throughout the recently-concluded BBL (163.51). In the four matches, Khawaja had two unbeaten centuries and two half-centuries. All of them came in winning causes for the Sydney Thunder. The left-handed batsman was also adjudged the man of the match for his 70 in the Big Bash League final, which spurred the Thunder to the title.
In spite of doing wonders with the bat, Khawaja was ignored for the upcoming ODI series against New Zealand.
Due to David Warner's absence in the squad, Khawaja was named in the squad during the ODI series against India, but the left-hander never got a chance to feature in the playing XI. Cricket Australia selector Rod Marsh revealed the reasons behind Khawaja's exclusion from Australia's squad for the forthcoming tour of NZ.
"We tried our hardest to work him into the side. But we just couldn't find anyone to leave out of the side, because they're all in fantastic form. It's very disappointing to him, but he probably should make a phone call to Shaun Marsh and ask him how he felt being dropped after getting 182 [in the Hobart Test]," Marsh told reporters on Monday.
"We'd love to be able to pick 16 or 17 because I think there are 16 or 17 players who actually deserve to be in our one-day side. But we've got two very important Test matches and there being no guarantee that Usman would have played if he was in the side, then he's better off playing a [Sheffield] Shield [Australia's first class fixture] game. That's the way we decided."
Khawaja's Test scores in his last five innings have been 174, 9 n.o., 121, 144 and 56. In the Big Bash League he scored 109 n.o., 62, 104 n.o. and 70 in his last four matches for the Sydney Thunder.
The selectors, though, insisted Khawaja remains in the picture for the upcoming ICC World T20 2016, which will be held in India.
"Three blokes [the other selectors] are going to have to give me a pretty good case to change my mind. Usman is right up there as far as being included in the T20 World Cup squad," Marsh added.