Ukrainian President Volodymyr Zelensky on Friday said that a person was killed and 15 others were injured during a Russian rocket attack on a medical clinic in the city of Dnipro.
Confirming the development on Instagram, the President said that the "Russian terrorists once again confirm their status of fighters against everything humane and honest".
He also posted a video of the damaged building, showing firefighters at the scene and smoke billowing from the structure.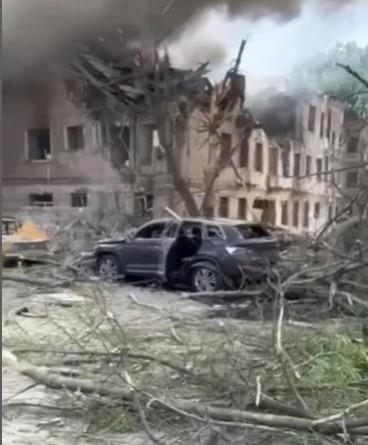 "The shelling aftermath is being eliminated and the victims are being rescued. All necessary services are involved," he added.
Before Zelensky's confirmation, Serhii Lysak, the head of Dnipro's military administration, said that the city was attacked with drones and rockets on Thursday night.
In January this year, 44 people were killed when a Russian missile hit an apartment building in Dnipro.
In the attack, 72 apartments were destroyed and over 230 others damaged.
(With inputs from IANS)