Here's some exciting news for fans of Rochelle Rao and Keith Sequeira. The good-looking Bigg Boss 9 contestants got married in an intimate ceremony on Saturday, March 3, in Mahabalipuram, Tamil Nadu.
It was a white wedding for the much-in-love couple and was attended by only family members and close friends, the Times of India reported.
The report also said that the bride always wished for a destination beach wedding and hence the couple decided to go for the scenic beauty of Mahabalipuram, close to Rochelle's hometown in Chennai.
For the beach wedding, the bride wore a gorgeous white gown while Keith sported a blue suit. Check the gorgeous pictures of Rochelle and groom Keith from their wedding.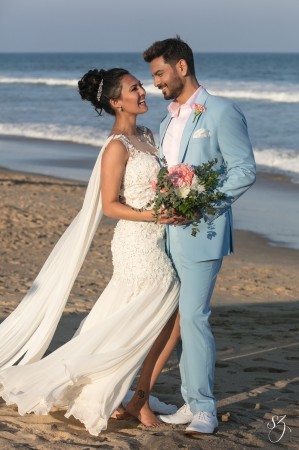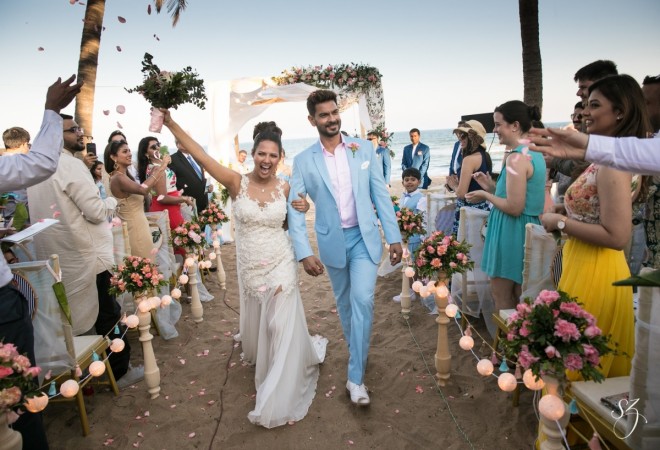 Keith and Rochelle were first seen together on Salman Khan's controversial reality show Bigg Boss 9 and had turned out to be one of the most adorable couples of the season. The actors have been in a relationship for more than three years and got engaged last year.
In an earlier interview with indianexpress.com, the model-turned-actor had spilled some beans on his relationship and marriage. "When I first met Rochelle, I got to know that she is a very transparent person, who has an extremely affectionate side to her. She is also a very fun person and has a great sense of humor. So, it was over a period of time that we got to know each other well. We started off as great friends first, and that's when I realized that it was my moment of love," he had said.
Keith also revealed that it was in the Bigg Boss 11 house that helped him and Rochelle strengthen their bond. "Well, Big Boss was the one place where we got to know the other side of each other, since we were forced to be living together for a long time, under extreme pressure. That was the one place were feelings were real, emotions were real, and in fact, quite compounded, and we actually did get to know each other's true strengths and weaknesses. So yes, it eventually did help strengthen our bond, while being cut off from the rest of the world," he had added.