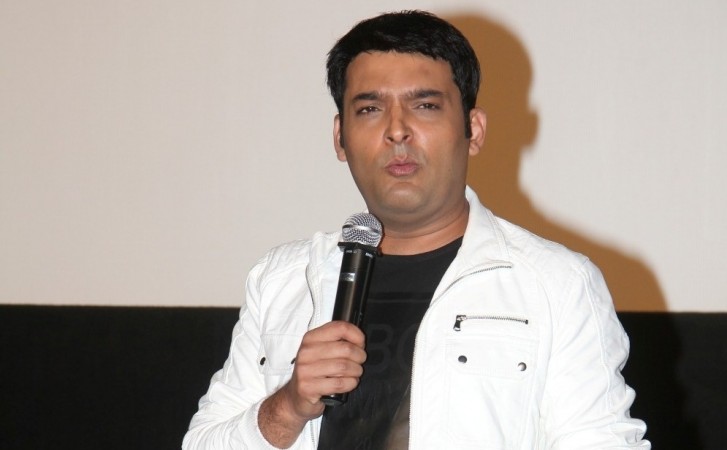 After nurses in Amritsar protested against "demeaning" portrayal of nurses on "The Kapil Sharma Show," the comedian has now said the protestors have had some misunderstanding and that he does not intend to hurt anyone's sentiments.
Nurses in Amritsar, which happens to be Kapil Sharma's birthplace, had said nurses on the show are depicted as being "loose-character" and "easily available." The protestors had filed a police complaint and demanded a public apology from Kapil. They had burnt effigies of the comedian as well. Rochelle Rao plays the character of a "hot" nurse on "The Kapil Sharma Show" and Kiku Sharda is seen as an overweight nurse.
However, the stand-up comedian said the same characters will continue to be seen on the show and the controversy happened due to some misunderstanding. "Definitely, they will still be seen. I feel that some people might have had some misunderstanding and it happens sometimes. They love us and watch the show, that's why they might have thought that way. We are a part of a show and just doing comedy with that character. And we don't have any intentions to hurt anyone purposely," Kapil told Indo-Asian News Service.
"Our intention with whatever we do is to bring a smile on your face. If we are playing with any character, it is only for that particular character, not the whole community. If we joke with Sidhu paaji, it doesn't mean that I am joking with the whole Sikh community. If I am joking with Sunil Grover, it doesn't mean I am saying anything to the doctor community, I am talking about the particular character," Kapil added.
Meanwhile, singers Kanika Kapoor, Mika Singh and West Indies cricketer Chris Gayle recently appeared on "The Kapil Sharma Show." The trio had great fun on the show and the episode will be aired on Sony Entertainment Television soon. Check some stills from the upcoming episode.