Robin Williams' HBO documentary, Come Inside My Mind, shed light on several aspects of his life that were previously unknown to his fans. The documentary has been applauded by everyone as it showed the actor's success, the stardom, his marriages, and his fight with depression. Moreover, it also revealed the details about his first marriage with Valeri Velardi and how she allowed the actor's infidelity during their marriage.
Robin Williams: Come Inside My Mind starts by showing the life of a middle-class American but the narrative takes a rollercoaster ride when the story moves to San Francisco.
"What the Bay Area represented in the Sixties was freedom, so of course he went nuts and he exploded..." says Marina Zenovich, the director of the documentary.
The documentary also talked about his personal life and his marriages. Robin Williams met Valerie Velardi in 1976 while he was working as a bartender at a tavern in San Francisco.
"He was speaking French and I was teasing him and we had a kiss and I just knew I was going to see him again," recalled Valerie in the new documentary.
Robin and Valeri got married in June 1978 but got divorced after spending almost a decade together. In the HBO's new documentary, Robin Williams: Come Inside My Mind, Valerie talked about the late actor and how he loved women.
"He loved women. Absolutely loved women. And I got it. I understood and I wanted him to have that, but I also wanted him to come home," she continued.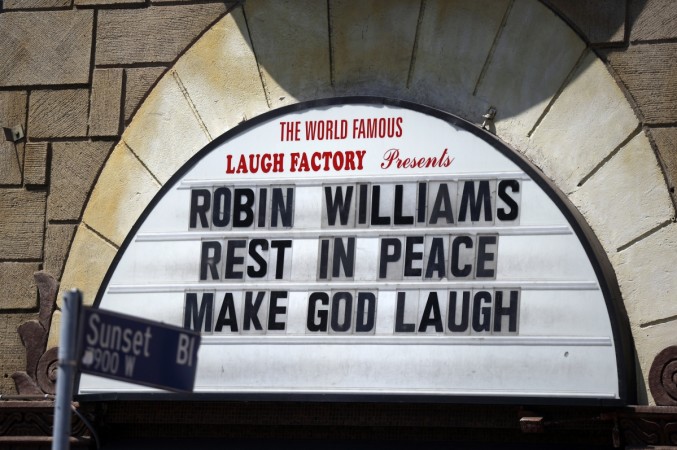 From their ten-years of marriage, the couple had one son, Zachary "Zack" Pym. Valerie added that she kind of drifted away as she became less involved in his fast-growing career.
"So we gave each other up," Velardi concluded.
After ending his marriage with Valeri, the Jumanji actor got married to Marsha Garces, Zachary's nanny, on April 30, 1989. The couple then had two children, Zelda Rae Williams and Cody Alan Williams. In March 2008, Garces filed for divorce from Williams, citing irreconcilable differences.
The two divorces were immensely expensive for the late actor. Valerie Velardi signed a prenup and received at least $50,000 a month for life after their divorce. According to the New York Post, Court records showed Williams paid Velardi more than $518,000 in 1989 from a profit-sharing plan.
Robin Williams: Come Inside My Mind also features interviews with David Letterman, Billy Crystal, Whoopi Goldberg, among others. HBO first broadcast it on July 16, 2018.