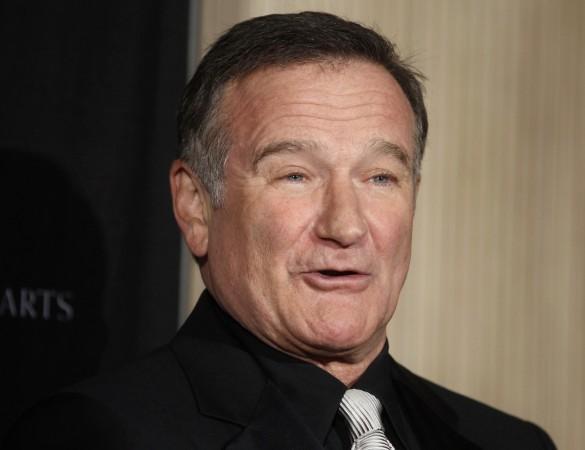 Comedian Robin Williams' death, which is being reported as an apparent suicide, has shocked the entertainment industry as well as fans all around the world.
Williams was reportedly suffering from depression and issues related to alcohol and substance abuse at the time of his death. The funnyman is said to have spent time in a rehabilitation facility as recently as July for continued sobriety.
"After working back-to-back projects, Robin is simply taking the opportunity to fine-tune and focus on his continued commitment, of which he remains extremely proud," his representative told HuffPost on 1 July.
In many of his interviews early this year, Williams had been vocal about his struggles with substance and alcohol abuse, and in his last interview with Craig Ferguson, Williams spoke about how using cocaine turns him into a whole different person.
Sources close to the actor told the media that Williams had been battling depression prior to his death, and Bill Howard, a neighbour, told the Los Angeles Times that the Oscar winning actor was not always the funnyman he was known to be.
"He always had this sadness about him," he said, "this melancholy."
Ironically, his last interview with ET touched upon the topic of death.
"Would you ever want to try to connect with someone from the dead?" interviewer Brooke Anderson asked the comedian, to which he replied: "From the dead? I don't know just to talk to the other side [and ask], 'What's it like?'"
Imitating a spirit, Williams answered his own question, "'I don't know it's very hot. It's like Miami, really.'"
One of Williams' last television appearances was on CBS' "The Crazy Ones," and during an interview to discuss the show, he spoke about his family and said that he was proud of what they have achieved.
"My daughter and my sons; my oldest son, I mean I'm so proud of him, I'm proud of all of them," Williams told CBS2's Pat Harvey. "(My daughter), she's an actress, which is a tough way, but she's also a writer and producer, and doing all these different things. And my oldest son is working kind of on social network sites right now."
Williams' last Instagram post was dedicated to his daughter Zelda, who turned 25 on 31 July.
He wrote, "#tbt and Happy Birthday to Ms. Zelda Rae Williams! Quarter of a century old today but always my baby girl. Happy Birthday @zeldawilliams Love you!"