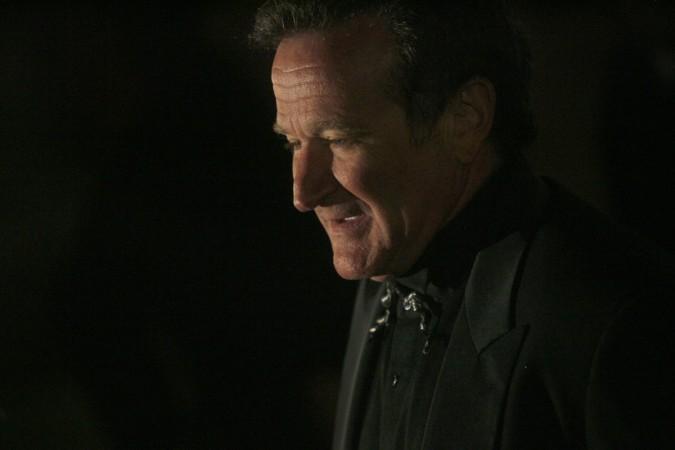 Popular Hollywood comic actor Robin Williams, 63, was found dead in his North California home on Monday after an apparent suicide, bringing a sad end to his battle with depression and alcoholism.
William's publicist told TIME that the Oscar-winning actor had spent time at a rehabilitation facility earlier this year to fight alcoholism and depression and 'maintain his sobriety'.
A statement by the Marin County Sherif also pointed to possible suicide. "At this time, the sheriff's office coroner division suspects the death to be a suicide due to asphyxia," it said.
The actor is best remembered for his roles in movies such as "Good Morning Vietnam" (1987), "Dead Poets Society" (1989), "Jumanji" (1995) and "Good will Hunting" (1997), which earned him the Oscar for the Best Supporting Actor.
Williams' death came as a shock to fans across the world who took to social media to express their remorse.
United States President Barack Obama himself issued a statement after news of the actor's death, saying – ""Robin Williams was an airman, a doctor, a genie, a nanny, a president, a professor, a bangarang Peter Pan, and everything in between. But he was one of a kind. He arrived in our lives as an alien -- but he ended up touching every element of the human spirit. He made us laugh. He made us cry. He gave his immeasurable talent freely and generously to those who needed it most -- from our troops stationed abroad to the marginalized on our own streets."
Robin Williams' death once again brings to the fore the issue of depression among celebrities. "He has been battling severe depression of late," William's media representative Mara Buxbaum told CNN.
Robin William's struggle with depression reportedly goes back decades, probably reflecting in alcoholism, and he had himself admitted to using cocaine and alcohol in the 1970s. In an interview with The Guardian in 2010, he talked about his drinking problem and said, " I was shameful, and you do stuff that causes disgust, and that's hard to recover from".
He said in the interview that he took up drinking again in 2003 after having quit it following his son's birth, because he had felt "alone and afraid" while at a shoot in Alaska.
His fans and family are still reeling from the news of his death.
His wife Susan Schneider said on Monday, "This morning, I lost my husband and my best friend, while the world lost one of its most beloved artists and beautiful human beings. I am utterly heartbroken. On behalf of Robin's family, we are asking for privacy during our time of profound grief. As he is remembered, it is our hope that the focus will not be on Robin's death but on the countless moments of joy and laughter he gave to millions."
Comedian Steve Martine tweeted -
I could not be more stunned by the loss of Robin Williams, mensch, great talent, acting partner, genuine soul.

— Steve Martin (@SteveMartinToGo) August 11, 2014
Indian politician Milind Deora tweeted -
Awful that there could be a manic depressive hiding inside most comedic geniuses. #RIPRobinWilliams. Often imitated, but never duplicated

— Milind Deora (@milinddeora) August 12, 2014