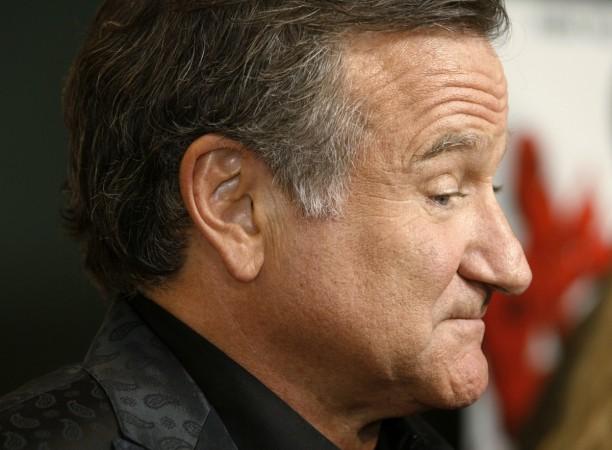 In an example of life aping the Internet, actor Robin Williams was found dead shortly after a false report of the comedian being dead went viral.
The report by Mediafetcher claimed that Williams fell 50 feet to his death in Austria's Hahnenkamm mountains while shooting for a movie. The story appears to have been removed from the website.
Reportedly, the actor's representative quashed the death rumors at the time, stating that it was a cooked up story.
"He joins the long list of celebrities who have been victimized by this hoax. He's still alive and well, stop believing what you see on the Internet," Williams' representatives are believed to have said at the time, according to reports.
The fake story immediately gained traction on Twitter when a user tweeted the story to celebrities, including actress Goldie Hawn. However, it was later revealed that the death hoax story was based on the demise of Robin Gibb of the Bee Gees in 2012.
Twitter user Jcm1009 later apologised for spreading false news.
@goldiehawn i,m sorry i posted that link the first time goldie i thought then he might of died i never ment to hurt your feelings god bless
— Jcm1009 (@jcm1009) August 11, 2014
Although the death has been confirmed, a number of Twitter users are still hoping that the news is a hoax. Check out some of their reactions below.
of all the death hoax of actors and celebs, i WISH THIS ONE ALSO A HOAX. ROBIN WILLIAMS CANNOT BE DEAD. JUST NO. — ✝☮Mei☮✝ (@prettyinpunk69) August 12, 2014
I keep waiting for this Robin Williams news to be the latest celebrity death hoax...

— Kelly (@KellyGraceless) August 12, 2014
Mediamass, in the meantime, has come out with a report claiming that many people have claimed to have spotted Williams in shopping malls, taxis, even in a restaurant in Chicago.
"There are just too many unanswered questions, too many coincidences, too many things just don't make sense, " a fan told the media.
The website even claims the existence of a YouTube video titled "Robin Williams alive?! Shocking proof" has attracted views from nearly 30,000 people. "A wide array of the actor's fans are convinced the video proves conclusively that Robin Williams is still alive," the Mediamass report claims.