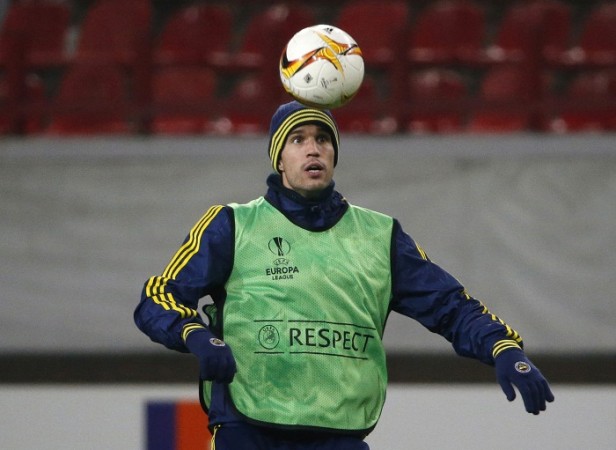 Injuries are common in a sport like football, but then there are some serious ones, which can destroy a player's career. The same was thought of initially when Fenerbahce striker Robin van Persie suffered a serious eye injury while playing against Akhisar on Sunday.
But the club doctors have given his fans some relief as Van Persie is said to be in good condition now.
Former Arsenal and Manchester United striker Van Persie played an important role in helping his side win 3-1 after scoring the opening goal, but it was his injury that bagged headlines.
The situation came to such after the striker collided with Akhisar's defender, and the scenes that followed did not look good. The match was stopped for a while as he was stretchered off the pitch after 37 minutes with a bleeding eye.
Later the club doctor confirmed that the player had torn an eyelid, but stated that his condition is good at present.
"He received a blow to the eye and suffered a torn eyelid and bleeding," club doctor Burak Kunduraciogl said.
"After the first intervention we sent an ophthalmologist to the hospital to assess him. After the investigations we learned that nothing important happened. His condition is good."