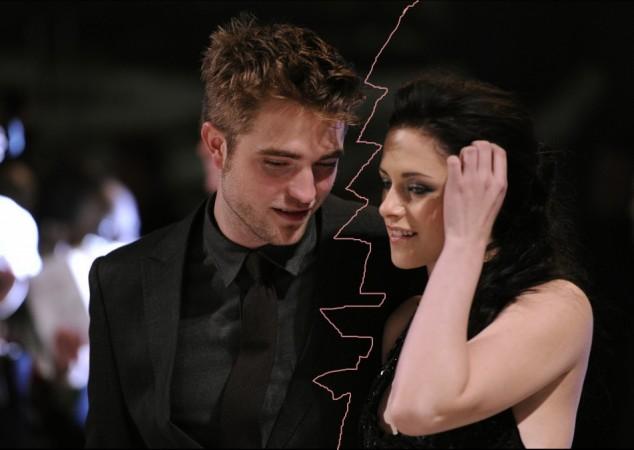 Robert Pattinson may soon be on the mend with Kristen Stewart, with recent reports suggesting that the Twilight actor is ready to forgive, considering Stewart's heartfelt apology for cheating on him.
"Rob was super angry for the first couple of weeks. Angry at Kristen for ruining what they had, angry at her for the public embarrassment, angry at Rupert [Sanders]," Radar Online quoted Rob's friend as saying.
"But he's starting to wind down and really think about what he's going to do regarding his relationship with Kristen. He goes back and forth..." the source said.
The 26-year-old actor was left heartbroken and humiliated after pictures of Stewart cosying up to director Rupert Sanders surfaced several weeks back. The actress has since apologized in a statement to People Magazine, "I'm deeply sorry for the hurt and embarrassment I've caused to those close to me and everyone this has affected."
"This momentary indiscretion has jeopardized the most important thing in my life, the person I love and respect the most, Rob. I love him, I love him, I'm so sorry," she added.
Ever since the media got wind of Stewart's affair with Sanders, Pattinson had avoided her calls and is said to have turned to the bottle to ease the pain.
"Rob had been avoiding her calls, but now they're talking ... well, they're barely talking," the insider told In Touch magazine. "He's been drunk dialing Kristen."
Despite the situation looking a tad brighter, not everything is normalized between the couple.
"There's a lot of dead silence on the phone," the source revealed, "because there's not a lot to talk about."
The source also added that some of Pattinson's close friends are advising the actor to refrain from giving the relationship another try. "There's definitely some friends who think he should just move on from Kristen, but then there are others who still think Rob and Kristen really have a special connection and want him to give her another chance," the source told Radar Online.
Meanwhile, 41-year-old director Sanders is trying every bit to save his marriage of several years with model-actress Liberty Ross.
"I am utterly distraught about the pain I have caused my family," he had said in a statement earlier. "My beautiful wife and heavenly children are all I have in this world. I love them with all my heart. I am praying that we can get through this together."
Kristen has also been trying hard to win Rob back with the same love and trust they long shared.
"Kristen is pulling out all the stops with Rob, completely apologising and trying to make things right with him, but she is very confident that she is going to win his trust back," a source told People magazine.