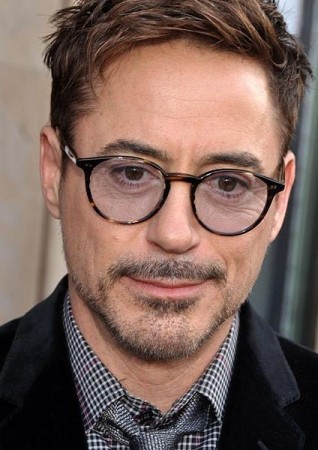 Robert Downey Jr. told Howard Stern on Tuesday that he reunited with his old love Sarah Jessica Parker during his recent visit to New York City. Well, there was no 'sex in the city', as the actor told the radio personality that it was a friendly reunion.
Back in the 80s, long before Downey was Iron Man and Parker was Carrie Bradshaw of the "Sex In The City" series, the pair dated for seven years before calling it off in 1991. The couple split due to Downey's drug addiction issues.
The SiriusXM radio host asked the Avengers' actor about the status of his relationship and he said: "You know how life goes and so many things happen, particularly when you're looking at the back nine and you're not a kid anymore. You go, You know, this trip to New York, as opposed to just doing what's required of me, I actually want to take care of some personal business. I wanna check in with someone I shared a big part of my life with and say hi."
However, both the actors moved on after parting ways. While Parker married Matthew Broderick in 1997 and the couple welcomed three children, Downey Jr. was able to get sober in the early 2000s after completing a stint in jail and was married twice after Parker.
During his visit, the actor said the pair met up in Parker and her husband Matthew Broderick's New York apartment. "We were able to spend some time together and it was really cool. I went over to her place and then we went down the street... some tapas place on the corner with a friend of hers, after. You know, the funny thing too, is you always have a perception of somebody that you spent a big chunk of your life with and I think it's typical to the human thing that the further you get away from that in your new relationship, you [unintentionally] taint your perception of the person," he admitted.
And our Iron Man is clearly very happy for his ex-lover. "Seeing her I was like, 'She's so great and so cool and so funny and so in-command.' I got to meet her kids and I saw the way she and [her husband] live and I respect both of them so much," the Oscar nominee said.
And just before the end of his chat, the "Sherlock Holmes" actor also confessed that he was absolutely in love with her and told her everything he wanted to when they met. "I said everything I wanted to say. It's a little bit stilted but then there's this familiarity that overtakes it and you realise you're just in the presence of this fully mature mother and woman and artist and human being. There's enough good will left over, you didn't burn that bridge," Robert Downey Jr. confessed.