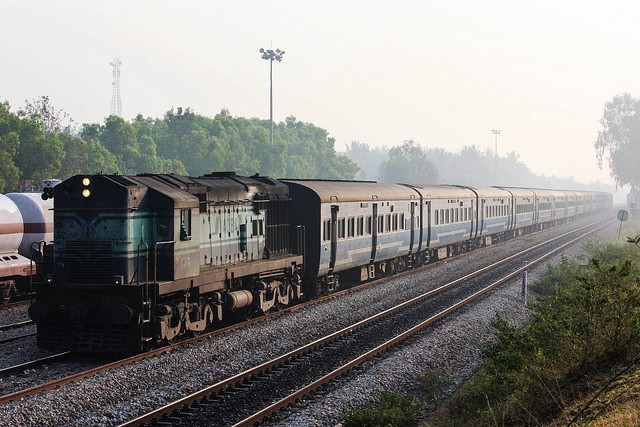 Cash worth Rs. 5.78 crore was found stolen from a Chennai-bound train on Tuesday. The total monetary value of the cash that was being transported between Salem and Chennai is estimated to be Rs. 342 crore.
The currency, belonging to some public sector banks, was being transported in 226 boxes. The consignment was meant to be handed over to the Reserve Bank of India (RBI).
It is not clear how the robbers managed to enter the coach. According to reports, a hole (large enough for a person to enter) was found on the ceiling of the railway coach in which the currency was stored.
Police officials were travelling in the compartment adjacent to the cash-laden coach.
A total of four boxes were found to be tempered with. Cash in one of the four boxes was completely missing. The other box was half-empty while the third one had been opened but the soiled cash was left scattered, the New Indian Express reported.
"The incident came to light when the RBI officials opened the coach on its arrival in Chennai and found the currency notes lying scattered inside," an Inspector General told reporters.
Local police suspect the robbers knew that a stretch of the route was not electrified yet and may have entered the coach at the Salem-Vriddhachalam section where trains do not run on electricity, Press Trust of India reported.
The Tamil Nadu police are probing into the incident. "An internal inquiry will be ordered to look into any lapses on the part of the escort party," a senior police official was quoted as saying by the Hindu.