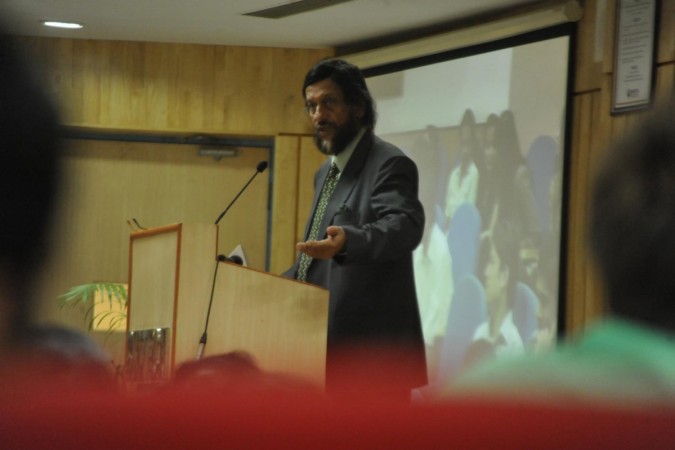 A court granted protection from arrest, till 27 March, to environmentalist RK Pachauri, in a sexual harassment case on Thursday.
Additional Sessions Judge Raj Kumar Tripathi granted the interim protection to Pachauri while hearing his anticipatory bail application moved on health grounds.
The court has directed him to neither visit the premises of The Energy and Resources Institute (TERI) nor to leave the country without permission.
Pachauri, who had stepped down as chairperson of the UN Intergovernmental Panel on Climate Change (IPCC) on Tuesday, has denied the allegations against him but also proceeded on leave from TERI, where he was the director general.
The 75-year-old was admitted to a private hospital on 21 February on account of a heart problem, a TERI source told IANS. The news about his hospitalisation came to light on Wednesday.
Women activists meanwhile questioned the TERI governing council for not initiating a "disciplinary" enquiry against him for acts of alleged misconduct and demanded that he must be "suspended pending the enquiry".
In a strongly-worded letter to a member of the governing council, lawyer Indira Jaisingh, activist Kavita Krishnan, former Planning Commission member Syeda Hameed along with others, have sought "suspension" of Pachauri from his position pending an internal enquiry by the presiding officer of the internal complaints committee of TERI.
The Padma Bhushan awardee is facing a complaint of alleged harassment by a woman research analyst who has also lodged a police case. Citing several texts, emails, and WhatsApp messages as evidence to prove the claim of sexual harassment, the complainant accused Pachauri of harassing her soon after she joined the TERI in September 2013.