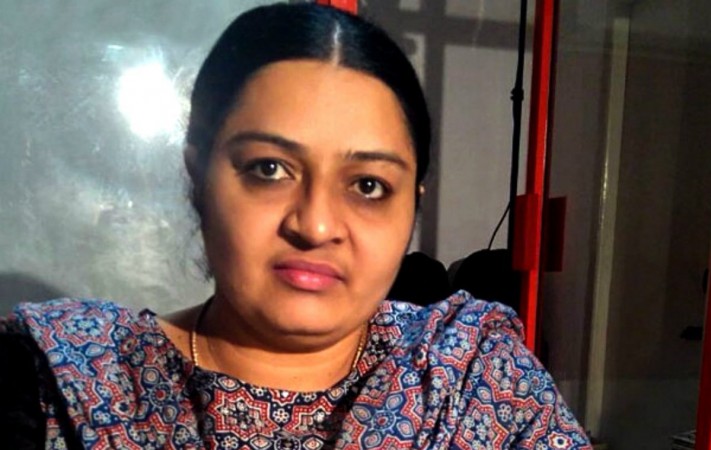 Late Tamil Nadu Chief Minister J Jayalalithaa's niece Deepa Jayakumar, who resembles her aunt to a great extent, said on Monday that ever since she announced she would be contesting the RK Nagar by-polls she was being harassed by goons. She made the announcement on Friday that she would be contesting the April 12 election.
Also read: By-polls in Tamil Nadu: Jayalalithaa's niece Deepa Jayakumar to accept Panneerselvam's support for RK Nagar election?
The RK Nagar constituency was Jayalalithaa's bastion and there are at least four people contesting for the coveted seat. Jayakumar has indicated that she would be interested in accepting support from the O Panneerselvam camp of AIADMK. Panneerselvam would also be contesting the election as would Sasikala's camp of AIADMK. Also in the fray is DMK.
Jayakumar had said she would accept support from anyone but the DMK and Sasikala camp.
Jayakumar, referring to Sasikala's camp, said, "Right from the day I announced that I will be contesting in R K Nagar Assembly constituency, I am being harassed in several ways indirectly."
"I could not even stay at my house and goons are being sent against me. I do not know who (goons) they are...," Jayakumar told reporters.
"Several conspiracies are being hatched to prevent me from contesting in the bypoll," she alleged.
She also alleged that she was stopped from visiting Jayalalithaa in the hospital in 2016 when she was admitted at Apollo Hospitals, Chennai. She was also prevented from taking part in the last rites of Amma.
On Sunday, she paid homage at Jayalalithaa's memorial at the Marina Beach in Chennai around 10 pm and sat there in meditation for some time.
Every leader claiming Jayalalithaa's legacy has paid homage at the memorial so far, including Former chief minister O Panneerselvam, who had also sat in meditation on February 7 at the memorial before revolting against Sasikala, and Sasikala before leaving for Bengaluru to surrender.