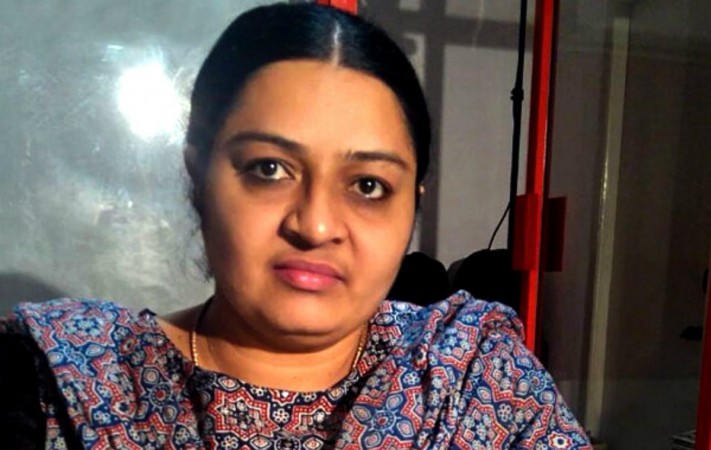 The Election Commission has notified that the by-elections will be carried out in vacant Parliamentary and Assembly Constituencies in nine states and the National Capital Territory of Delhi in April second week. Among the vacant seats is late Tamil Nadu Chief Minister J Jayalalithaa's Assembly Constituency RK Nagar.
Also read: Jayalalithaa niece Deepa Jayakumar announces new party: How will it affect the politics of Tamil Nadu?
Jayalalithaa's niece Deepa Jayakumar said she would contest the April 12 bypoll for the RK Nagar Assembly constituency, which was represented by her aunt. She said she would take support from anyone but Sasikala clan of the AIADMK and the DMK, indicating that she is open to taking support from the O Panneerselvam clan, which had been removed from AIADMK by Sasikala.
"I am confident that people of RK Nagar will support me in the same way they supported Amma. I will win with a huge margin," Deepa who has floated 'MGR Amma Deepa Peravai' said.
The by-poll will be a huge test for the Edappadi K Palaniswami government as it is the first election after Jayalalithaa's death. There are multiple people who will stake claim to Jayalalithaa's legacy and would want to secure the seat for themselves.
The Panneerselvam clan is fielding an Amma loyalist Madhusudan, however, the final decision has not been made.
"Madhusudanan being a local man was well known across the constituency as a loyalist of Amma. He will be a winning candidate," said a senior leader in the OPS camp.
Deputy party general secretary TTV Dinakaran said the candidate from AIADMK would be decided during the Parliamentary Board meeting. However, he did not deny if he was going to contest for the RK Nagar constituency.
The other constituencies going to polls are Parliamentary Constituencies of Kerala and Jammu & Kashmir and State Legislative Assemblies of Assam, Himachal Pradesh, Madhya Pradesh, West Bengal, Rajasthan, Karnataka, Tamil Nadu, Jharkhand, NCT of Delhi and Sikkim.
The EC also said that the model code of conduct will be applicable immediately and is required to be followed by candidates, political parties and the State Governments concerned.
The clear vacancies in Parliamentary constituencies and State Legislative Assemblies of various States, which need to be filled up, are:
Sl. No.
State
Parliamentary Constituency No. & Name
1
Jammu & Kashmir
2 – Srinagar PC
3 – Anantnag PC
2
Kerala
6 – Malappuram PC
Sl. No.
State
Assembly Constituency No. & Name
1
Assam
113 – Dhemaji (ST) AC
2
Himachal Pradesh
36 – Bhoranj (SC) AC
3
Madhya Pradesh
09 – Ater AC
89 – Bandhavgarh (ST) AC
4
West Bengal
216 – Kanthi Dakshin AC
5
Rajasthan
79 – Dholpur AC
6
Karnataka
214 – Nanjangud (SC) AC
224 – Gundlupet AC
7
Tamil Nadu
11 – Dr.Radhakrishnan Nagar AC
8
Jharkhand
04 – Litipara (ST) AC
9
Sikkim
28 – Upper Burtuk AC
10
NCT of Delhi
27 – Rajouri Garden AC
The election commission took into consideration various factors like climatic conditions, major festivals, prevailing law and order electoral rolls, availability of central police force etc., and has decided to hold by-elections to fill these vacancies. The schedule for holding by-elections in Assembly Constituencies of Assam, Himachal Pradesh, Madhya Pradesh, West Bengal, Rajasthan, Karnataka, Jharkhand and NCT of Delhi is as under:-
| | |
| --- | --- |
| Poll Events | Schedule |
| Date of Issue of Gazette Notification | 14.03.2017 (TUE) |
| Last Date of Nomination | 21.03.2017 (TUE) |
| Date for Scrutiny of Nomination | 22.03.2017 (WED) |
| Last Date of Withdrawal of candidatures | 24.03.2017 (FRI) |
| Date of Poll | 09.04.2017 (SUN) |
| Date of Counting | 13.04.2017 (THU) |
| Date before which election shall be completed | 15.04.2017 (SAT) |
Here's the schedule of holding by-election in Parliamentary Constituency of Kerala and Assembly Constituencies of Tamil Nadu and Sikkim:
| | | |
| --- | --- | --- |
| Poll Events | Schedule for Kerala | Schedule for Tamil Nadu and Sikkim |
| Date of Issue of Gazette Notification | 16.03.2017 (THU) | 16.03.2017 (THU) |
| Last Date of Nomination | 23.03.2017 (THU) | 23.03.2017 (THU) |
| Date for Scrutiny of Nomination | 24.03.2017 (FRI) | 24.03.2017 (FRI) |
| Last Date of Withdrawal of candidatures | 27.03.2017 (MON) | 27.03.2017 (MON) |
| Date of Poll | 12.04.2017 (WED) | 12.04.2017 (WED) |
| Date of Counting | 17.04.2017 (MON) | 15.04.2017 (SAT) |
| Date before which election shall be completed | 18.04.2017 (TUE) | 17.04.2017 (MON) |
IV. Schedule for holding bye-election in Parliamentary Constituencies of Jammu & Kashmir is as under:
Poll Events
Phase-1 (2-Srinagar PC)
Phase-2(3 – Anantnag PC)
Date of Issue of Gazette Notification
14.03.2017 (TUE)
17.03.2017 (FRI)
Last Date of Nomination
21.03.2017 (TUE)
24.03.2017 (FRI)
Date for Scrutiny of Nomination
22.03.2017 (WED)
27.03.2017 (MON)
Last Date of Withdrawal of candidatures
24.03.2017 (FRI)
29.03.2017 (WED)
Date of Poll
09.04.2017 (SUN)
12.04.2017 (WED)
Date of Counting
15.04.2017 (SAT)
Date before which election shall be completed
16.04.2017 (SUN)