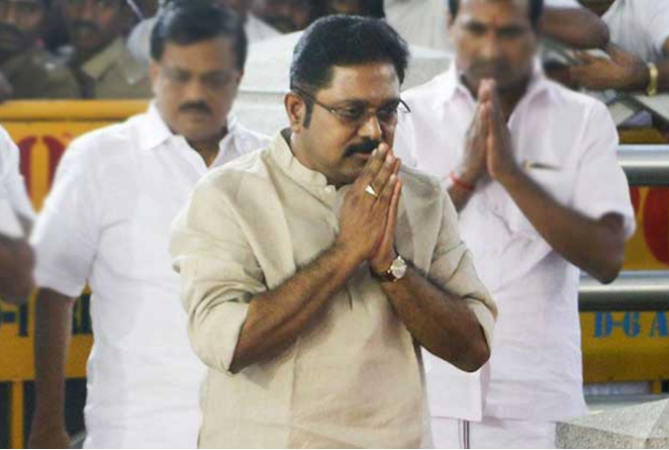 The Income Tax department conducted raids at 35 places, including various properties of state health minister Dr C Vijayabaskar, in Tamil Nadu on Friday before the upcoming RK Nagar by-polls. Raids were carried also carried out at actor-turned-politician R Sarath Kumar's residence.
I-T is also searching the premises of former MLA Chitlapakkam Rajendran and Geethalakshmi, the VC of Dr MGR Medical University, according to Hari Prabhakaran, joint secretary, AIADMK I-T wing of the O Panneerselvam side.
At least 35 teams of I-T investigation wing are conducting the raids at 35 places in the state, including 21 places in Chennai, 11 in Pudukottai, two in Trichy and one place in Namakkal.
Prabhakaran also tweeted that Koovathur MLAs were being raided.
According to the local news channel Puthiya Thalaimurai, I-T officials raided five rooms in the MLA hostel in Chennai's Chepauk area.
Why are politicians in Tamil Nadu being raided?
The I-T officials conducted raids on the health minister's properties and of those associated with him as they believe black money is being used to get votes in the favour for their wing on April 12, the day of the RK Nagar by-poll.
TTV Dhinakaran, who is contesting the RK Nagar by-election, and represents the Sasikala camp, was caught on camera distributing Rs 4,000 to voters asking them to vote for the hat — the AIADMK party symbol.
RK Nagar by-polls fight
The election campaigning for the RK Nagar constituency has been fierce so far. It was the late Tamil Nadu Chief Minister J Jayalalithaa's Assembly constituency.
On one side is the O Panneerselvam faction represented by E Madhusudhanan and on the other is the Sasikala-led camp, represented by TTV Dhinakaran. Sarath Kumar lent support to the Sasikala-led AIADMK camp. Also in the fray are DMK and Jayalalithaa's niece Deepa Jayakumar.