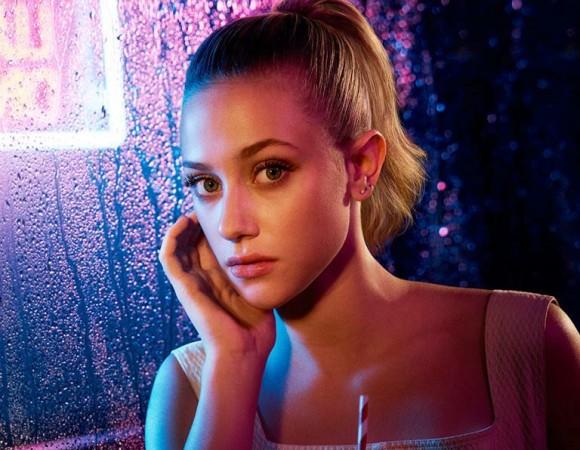 Many would not have remembered that Betty Cooper's mother Alice Cooper revealed in the season one of CW's Riverdale that Polly and Betty are not her only children. She revealed that she got pregnant while in high school.
Also read: Riverdale's Cole Sprouse turns photographer for Kendall Jenner [PHOTOS+VIDEO]
Her husband, Betty's father Hal Cooper, insisted her to terminate her pregnancy which she did not do. Instead, she gave birth to the child and gave up her son for adoption. Now the question is who is her son or Betty-Polly's secret brother? Riverdale, based on Archie Comics, has remained tight-lipped about it.
But a die-hard fan took to Reddit to spill the beans about the secret and it seems logical. According to Redditor RandomFranticAction's theory, Alice's secret son is actually Joaquin who happens to be Kevin Keller's boyfriend.
The Reddit user wrote in the post, "Joaquin is the baby Hal wanted Alice to abort. And FP is the father."
Rob Raco, who portrays Joaquin in the CW drama, also took to Twitter to tease the fans as he wrote: "FP + Alice = who...? #Riverdale." He wrote in one tweet. "J: I'm actually your son too. FP: ..."
The theory seemed pretty plausible as in an episode of Riverdale season 1, FP told Alice, "You may not live on the Southside anymore, you may not dress like you're from the Southside, but we both know the truth: Snakes don't shed their skin so easily."
Being said this, if Joaquin is really FP and Alice's son, then Jughead and Betty should be blood-related. It might seem weird as they are dating each other, according to season one.
Referring to this, Riverdale show creator Roberto Aguirre-Sacasa told Glamour magazine that Betty Cooper's secret brother will be introduced in the season two. Riverdale season 2 will premiere on October 11, 2017.