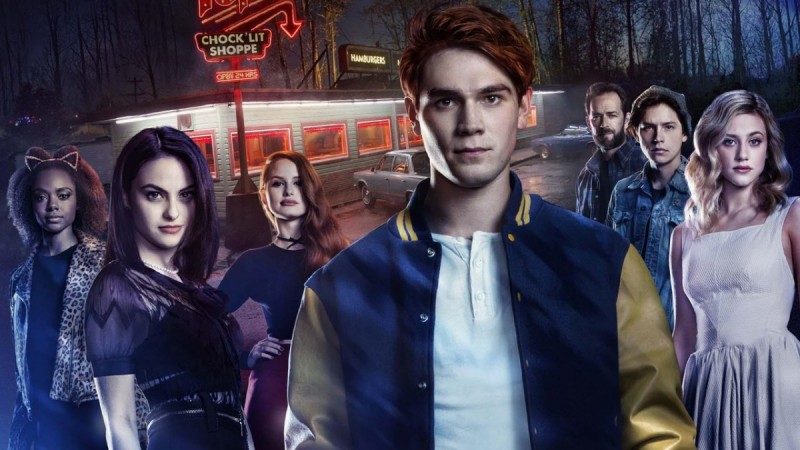 The much-anticipated TV series Riverdale (based on Archie comics) has been sending fans into a frenzy. So, while the drama is ready to air its seventh episode with some new information about Jason Blossom's murder mystery, we must take a look into some of the highlights from the last episode.
Also read: Riverdale TV series: Die-hard Archie fans talk about their fandom, expectations from the CW show and much more
In episode 6, we got a glimpse of Pussycats' new song to Archie's debut as a singer. Polly Cooper was also introduced to us as her sister Betty met her in an asylum and discovered that she is pregnant with Jason Blossom's child. Jughead proved not to be an asexual and ended up kissing Betty. And, the most significant thing from the episode was Archie's hallucination as he can see Reggie and his fellow footballers as a gang of werewolf.
The particular scene stays for a moment, but might give the fans a big hint. As the series is unfolding, there is a chance of Jughead turning into a flesh-eating monster or a werewolf, as some fan theories suggest.
The popular comic series, Afterlife With Archie, created by show-runner Roberto Aguirre-Sacasa, revolves around Archie Andrews fighting with a group of flesh-eating monsters. And, Sabrina Spellman, the teenage witch, will be behind all these accidents.
Sabrina is likely to appear in the upcoming episodes of the series. It might be pretty hard for the fans to imagine the storyline like this. But in a previous episode, Cheryl Blossom did mention taking her brother to the Greendale side of Sweetwater River — where Sabrina, the teenage witch, resides.
On the other side, there might be some zombies as well. In episode five, Cheryl actually had a nightmare that her brother Jason came back as a zombie and tried to kill her. Need I say more!
After all, why not everybody but Archie is able to see the werewolf gang! Is Sabrina responsible for everything? To know more, you have to catch up with the upcoming episode.
So, now it's time to see what will take place in Thursday's Chapter Seven: In a Lonely Place episode of Riverdale.
When a major piece of evidence is mysteriously destroyed, new rumors begin to swirl as to who was really behind Jason's murder. Tensions build when Jughead's (Cole Sprouse) father returns to the fray and it's revealed that he and Fred (Luke Perry) have some unresolved issues between them. Meanwhile, Veronica (Camila Mendes) takes matters into her own hands after her fight with Hermione (Marisol Nichols). Cheryl (Madelaine Petsch) approaches Betty (Lili Reinhart) with an unexpected proposal that leaves Betty torn. KJ Apa and Madchen Amick also star.
Riverdale airs every Thursday on The CW Television Network at 9 pm EST. The new episode will be available on Netflix as well.