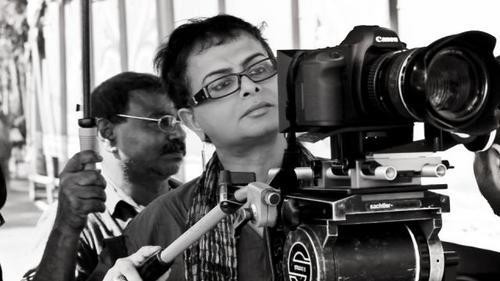 National award winning filmmaker Rituparno Ghosh passed away in Kolkata on Thursday morning at around 7.30 am following a cardiac arrest.
The filmmaker, who had won 19 awards including 12 National Film Awards, was suffering from pancreatitis. Saddened and shocked by the news of his death, the film fraternity and the political world took to Twitter to pay their respects.
Filmmaker Onir tweeted, "Very very sad that the man whose every frame spoke of cinematic beauty and gave a new identity to New wave Bengali Cinema is no more. His passing away will be a big loss not only to lovers of cinema and art, but a huge loss to the LGBT community."
Born and brought in Kolkata, the 49-year-old director was not only one of the most innovative Bengali filmmakers, but also a gay icon who lived his life on his own terms. Question were often raised on the filmmaker's cross dressing style and about the ambiguity of his sexuality.
But Ghosh was never embarrassed. "There's always been a lot of speculation about me on approaching femininity... whether I am going in for a sex change or a breast augmentation. All kinds of speculation. But I was never embarrassed," he told The Telegraph India during an interview in 2010.
Ghosh also argued that the concept of unisex has been dominated by women. "Whatever I wear has always been worn by men. Wearing things like earrings and necklaces has always been a part of our sartorial history and tradition. These were tagged as feminine frills during colonial rule and I don't see anything wrong in reinstating it. My point is why I shouldn't celebrate my sexuality?" he said.
The filmmaker was not one to hide his true sexuality. He considered himself to be unique and lucky because of his gender fluidity.
"I don't consider myself a woman and I don't want to become a woman. I can wear kurta pyjama and direct a film; I can also wear kajal and jewellery and attend a social do," he said.
Apparently, Ghosh has played the character of a gay filmmaker in reel life. He made his acting debut in 2011 film "Arekti Premer Golpo (Just Another Love Story)" as a gay filmmaker. He also acted as a homosexual in "Memories in March", a drama film directed by Sanjoy Nag in 2010.