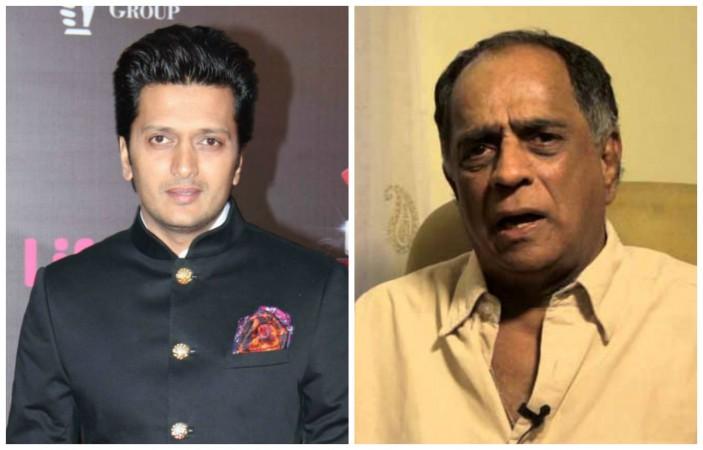 After Pahlaj Nihalani had sent a legal notice against organisers of IIFA 2017, Riteish Deshmukh has apologised for his act at the event which referred the CBFC chief as "watchman".
"The segment was about our film industry being a big family and who plays what role in it. Yes, there was a comment on Pahlaj ji. The entire act was done in good humour, but if it has upset him or anyone else, I would like to tender an unconditional apology," NDTV quoted the actor as saying.
Riteish was seen cracking some funny jokes during an act in IIFA 2017, wherein a picture of Nihalani was used, and was referred as "watchman". This act had made the censor board head upset, following which he had sent a five-page legal notice to organisers of the event, demanding a public apology.
"The matter has gone legal now, so I will say only one thing. I know when to laugh and when to make others cry. These people forget they insult not me but the position held by me as the chairperson of the CBFC. It's time to let them know the joke is not on me," Nihalani was quoted as saying by a daily.
However, Sabbas Joseph, director of Wizcraft International, which organises IIFA, had earlier claimed there was nothing offensive in the act.
"There is no statement or event in the show that warrants any notice. Pahlaj ji will get a better understanding of the show once he sees it. We have always respected Pahlaj ji, who has originally been on the IIFA advisory board, and has always been help. I am sure it is a misunderstanding that will be corrected once Pahlaj ji sees the show on television again," he had told Mid-Day earlier.