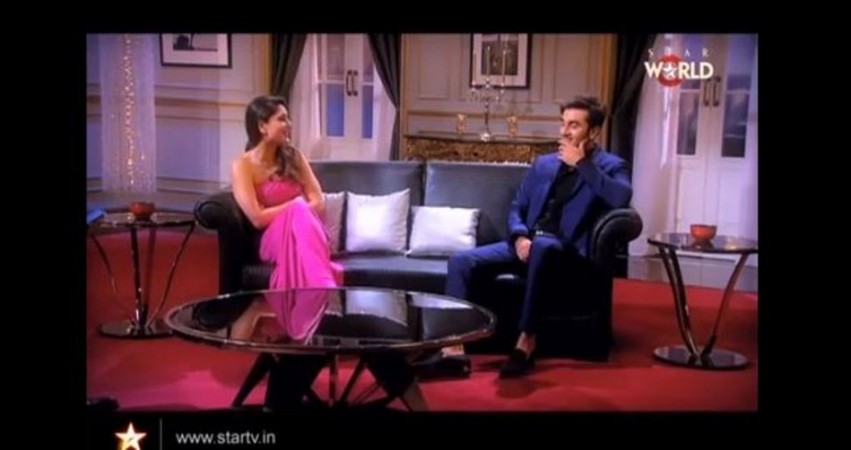 The second episode of the new season of Karan Johar's chat show "Koffee With Karan" has created controversy even before its telecast.
The promos of the new episode, featuring Kareena Kapoor Khan and Ranbir Kapoor, shows Kareena referring to Katrina Kaif as her "sister-in-law" to tease Ranbir. However, Kareena's comment is understood to have miffed her uncle Rishi Kapoor, who is known to be quite protective about his son.
According to Hindustan Times, Rishi was angry with his niece for calling Katrina her sister-in-law publicly.
"He can't figure out why she went on the show, and drew unnecessary attention by calling Katrina her "sister-in-law" publicly. Especially, when it (the show) caused so many controversies the last time as well," the newspaper quoted a source as saying.
In the new episode of the most popular chat show in India, Kareena asks Ranbir whether he is in love with Katrina. Ranbir, trying avoiding a direct answer, says he loves Kareena, to which the actress replies: "Just Add a 'T' to it."
She also says she would love to dance to 'Chikni Chameli' and 'Sheela ki Jawaani' at Ranbir and Katrina's wedding.
Also during the "rapid fire round" - the most exciting part of the show - Karan asks Kareena "with whom she would like to have gay encounter" to which she replies, saying, "I'll be more comfortable with my sister-in-law, so I'll say Katrina Kaif."
The episode is yet to be aired but it has already caught the attention of people with Kareena openly talking about Ranbir's love life.
Check the promo here: