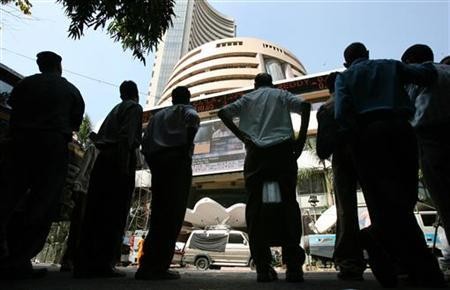 The Indian stock market rose more than 3 percent this week, while the Chinese bourses witnessed their worst losses since 2008, raising speculations of correlation between the two markets, but analysts rule out such connection.
The benchmark Shanghai Composite Index fell 13 percent in the last five trading sessions amid worries over a bubble in the domestic equity markets.
Even after the latest fall, the Shanghai index is still 40 percent up compared to the level in the beginning of the year. The Shanghai has more than doubled in the past one year, as retail activity went up sharply due to easing monetary conditions in the country.
Slowing economic growth has forced the monetary authorities in China to ease interest rates to boost liquidity in the financial system.
On the other hand, the domestic benchmark index BSE Sensex rallied 891 points or 3.4 per cent this week, coinciding with a fall in Chinese stock markets. Prior to this week's gains, the markets went through many highly volatile sessions as concerns over monsoon rainfall and rising crude oil prices dampened the sentiment.
Analysts said that there is no sufficient data to draw a comparison between the two Asian markets.
"Again the correlation seems a bit far-fetched. Investors are going into India because it is a long-term growth story, and to China because of the momentum trade," Hans Goetti, BIL, told The Economic Times.
Some analysts discard the correlation saying that the two markets differ fundamentally on a number of parameters. The Chinese equities are expected to fall further as authorities try to clamp down the speculative retail activity by tightening margin financing.
"I think margin debt will have to come down meaningfully in China and we have to see how it plays out," Goetti added.
In contrast, Indian equities are underpinned by monsoon rainfall witnessed so far, which raised the expectations of a rate cut by the Reserve Bank of India (RBI).
Further, the markets are supported by a slew of positive economic data. The index of industrial production (IIP) rose to a two-month high of 4.1 per cent in April. The retail inflation edge up higher to 5.01 in May, giving more room for an interest rate by the RBI.
"The liquidity-driven rally in China can go on for some time, but for it to be sustainable, it requires fundamental improvement in earnings or in economy. Unfortunately, the latter part is not happening just yet," said Tai Hui, JP Morgan AM, Chief Market Strategist, Asia.