90s kids would remember the popular humanoid Honda Asimo. The Japanese giant revealed the bipedal robot back in the year 2000, introducing it as the world's most advanced humanoid robot. After an 18-year stint that saw seven versions of the Asimo, Honda has stopped further developments.
In a press statement, Honda explains that the technologies that went into Asimo are being adopted for use in Honda's products that are mass-produced, while practical applications are being sought for other products.
'Asimo' is an acronym for Advanced Step in Innovative Mobility. Honda Asimo, one of the most widely recognised robots in the world, has been the poster boy for Honda's technical brilliance since its birth.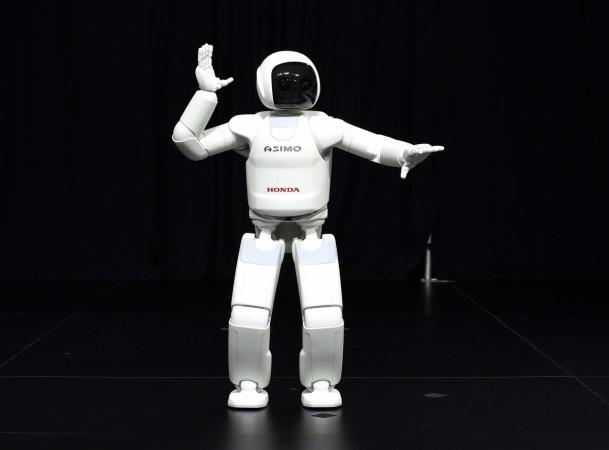 The latest version of the robot revealed in 2011 is four feet and three inches tall and weighs about 50 kilos. It is powered by a 51.8 V lithium-ion battery and has an operating time of one hour.
Honda Asimo has a walking speed of 2.7 km/hour and running speed of 7 km/hour. Honda engineers created Asimo with 34 degrees of Freedom that help it walk and perform tasks much like a human. To put it into perspective, one degree of Freedom is the ability to move right and left or up and down.
Honda Asimo has the ability to recognize moving objects, postures, gestures, its surrounding environment, as well as sounds and faces. All these features enable the robot to interact with humans.
Asimo interprets voice commands and human gestures, enabling it to recognize when a handshake is offered or when a person waves or points, and then respond accordingly.
The robot can run, jump, open a bottle and even pour a beverage.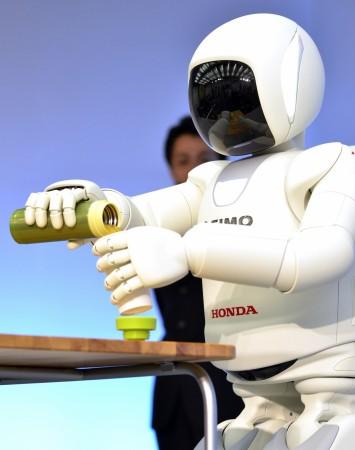 Lightweight materials, like a magnesium alloy structure, combined with powerful computers and 34 servo motors throughout its body that help the robot move smoothly and with ease.
Honda Asimo has travelled around the world and performed in front of international audiences. It rang the bell to open trade sessions for the New York Stock Exchange in 2002 and walked the red carpet at the world premiere of the computer-animated film, Robots in 2005.
While on the world tour, the robot had also made stops in Spain, United Arab Emirates, Russia, South Africa and Australia. In October 2008, Asimo greeted Prince Charles during a visit to the Miraikan Museum in Tokyo.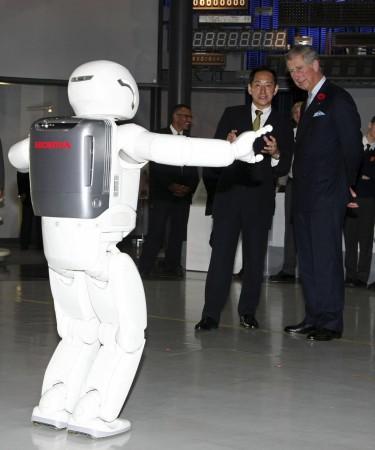 The retirement of Asimo does not mean people cannot see the robot perform any longer.
One has to travel to Japan as Asimo demonstrations will continue to be held regularly at the Honda Welcome Plaza Aoyama, and National Museum of Emerging Science and Innovation, both in Tokyo, and the Honda Collection Hall in Twin Ring Motegi, Tochigi.