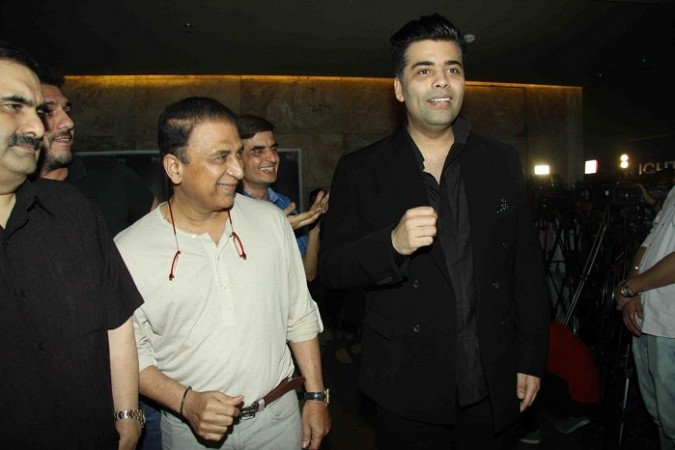 Salman Khan's appointment as goodwill ambassador for the Indian contingent in the upcoming Rio Olympics has received mixed responses. The appointment was initially criticised by wrestler Yogeshwar Dutt and Milkha Singh, who believe it would have been better if a sportsperson was handed such a role.
Now, cricketers have also given their opinion. Current cricketer Gautam Gambhir is against the move, but former India captain Sunil Gavaskar believes there is nothing wrong in the appointment of the Bollywood actor, who has also received the backing of other sportspersons like Mary Kom and Sardar Singh.
Gavaskar has his reasons for backing the popular actor as he believes that the IPL has reaped benefits of having Bollywood personalities involved, so the same could happen with Olympic sports as well.
"How has IPL been benefitted by having Bollywood stars in it? It has helped considerably in bringing the crowd to the stadium. Eventually, it's mainly because of the kind of cricket being played that will decide the fate of that edition of the IPL, but having Shah Rukh (Khan), Preity (Zinta) in the ground, a lot of people come to see them, so that's a plus," Press Trust of India quoted Gavaskar as saying by 'NDTV'.
"Why not a known face who is not really a part of that particular profession. If he can bring a lot more awareness to that particular profession then why not? I don't see anything wrong in it."
People, who are against the IOA's move, feel there are a number of high-profile sportspersons in the country like PT Usha, Abhinav Bindra and Dhanraj Pillay, who could have been given such a prestigious position.
Gambhir suggested Bindra's name for the ambassadorial role.
"I would have been happy if someone like Abhinav Bindra would have been named as an ambassador. There are a lot of sportspersons who have done a lot for sport. Ideally, one among them should have been given that responsibility," The Times of India quoted Gambhir as saying.
"I think a sportsperson should have been a much preferred choice. As he (Bindra) is the first guy who has won a gold medal at the Olympics. He would have been the ideal choice. I have heard someone saying that sportsmen need publicity and sportspersons need Bollywood -- my take is completely different."
Though Gambhir might have suggested Bindra's name, the ace shooter has shown support for Salman, via Twitter.