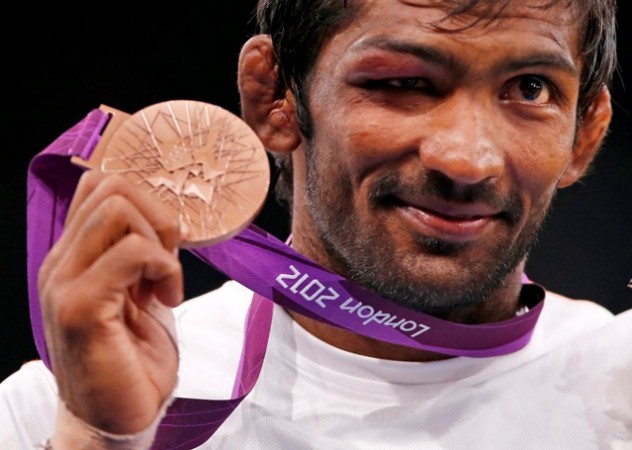 Bollywood actor Salman Khan was on Saturday appointed as the goodwill ambassador for the Indian contingent in the upcoming 2016 Rio Olympics, which is set to start on August 5. The decision has been slammed by former and current athletes, as they believe the ambassador should have been a sportsperson.
The Olympics is one of the biggest events in the world, organised once in four years, and it is a matter of pride for athletes to represent the nation at the event.
Wrestler Yogeshwar Dutt slammed the decision, stating that the Olympics is not a platform for promoting films. Salman Khan is currently shooting for the Indian sports-drama film "Sultan."
"Everybody has the right to promote movies in India, but the Olympics is not a place to promote films," Yogeshwar tweeted in Hindi. "Can anyone tell me what the role of goodwill ambassador is?" he added in another tweet.
Dutt was of the opinion that there are sportspersons who have done a good job in various fields, and should have been given this role.
One of the best-known track and field athletes from India, Milkha Singh, echoed the sentiments.
The Flying Sikh said he believes it would have been much better if former stars like PT Usha would have been given the role, and also questioned the need for roping in an actor. The former athlete said he wants Salman removed as the goodwill ambassador.
"I am of the view that our sportspersons, be those from shooting, athletics, volleyball or other sports, are the real ambassadors of India who would represent the country in the Olympics. Still, if we had to pick an ambassador, it could have been from the sporting arena," Press Trust of India quoted Milkha Singh as saying.
"India has produced so many sportspersons who have given their sweat and blood for the country, like PT Usha, Rajyavardhan Singh Rathore and Ajit Pal. One of these could have been made a goodwill ambassador. What was the need to import a person from Bollywood?
"I want to make it clear that I am not against Salman Khan, but the decision of the IOA is wrong and the government should intervene in the matter. I want that the decision to name Salman Khan as ambassador should be revised."