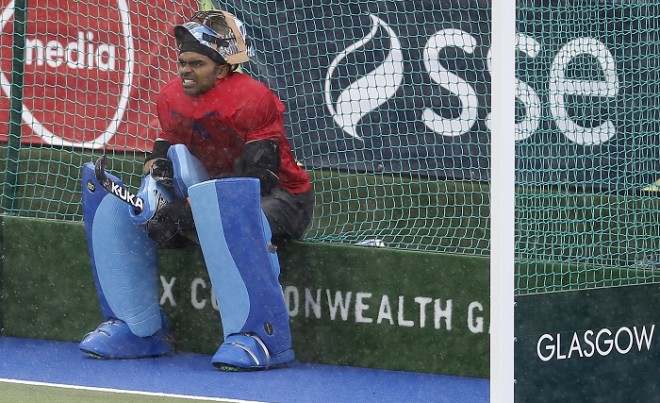 India's 16-member hockey squad for the Rio Olympics was announced, and influential midfielder, Sardar Singh was not given the role of captain. Goalkeeper PJ Sreejesh will lead India in the quadrennial event.
This news did come as a surprise. Though the decision might prove to be bold, Hockey India played the correct card in deciding to replace Sardar with Sreejesh. It could prove to be so considering Sardar's turbulent phase in his professional and personal life. His off-field controversy might have played an important role in flying to Rio as a player only.
The midfielder bagged headlines for all the wrong reasons, earlier in the year, after an Indian-origin British women's hockey player accused Sardar of sexual harassment.
The case has not been closed yet, with the woman receiving support from Delhi Commission for Women, who asked for an FIR to be registered against Sardar last month.
With the Rio Olympics being a huge event, the HI might not have wanted any external factors disturbing India's performance in the competition. Any news on the same matter during the Rio Olympics could affect the entire atmosphere in the dressing room, if he was still the captain.
Besides this controversy, the thinktank would have been impressed with Sreejesh's leadership during the Champions Trophy, where India finished second in competition. Not only did he excel and lead from the front, the goalkeeper also inspired the rest of his players to give his best. The fighter that Sreejesh is, he can once again lift his team and inspire his players to come up with another stunning performance in the Olympics.
Sardar, on the other hand, could not work his magic, when he led India in a six-nation invitation tournament in Spain. Add to it, his performance over the last 6-12 months have not been good enough, including the last competition in Valencia, which also played an important role in him being removed as captain. Recently, India's coach, Roelant Oltmans was critical of his slow approach, and his temptation to hold onto the ball for too long.
Now that the decision has already been taken, Sardar needs to take it in his stride and prove to everyone that he is still one of the best players in India with an inspiring performance in the Rio Olympics.
Stripping him off the captaincy might even push the player to give his best, which in turn could benefit India in coming home with a medal.