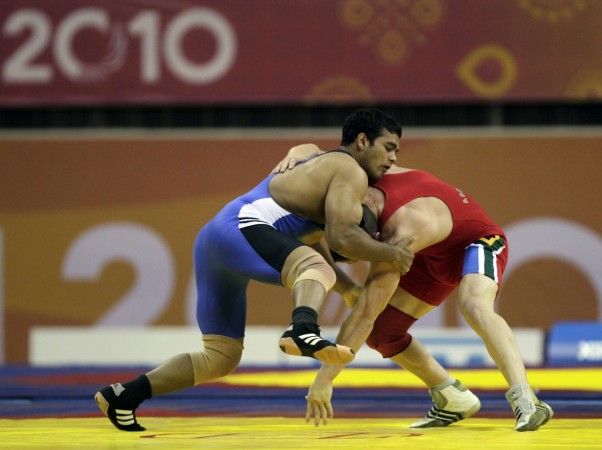 India are in danger of losing a place in wrestling at the Rio Olympics 2016. After Narsingh Yadav, his sparring partner Sandeep Tusi Yadav has failed the dope test carried out by National Anti-Doping Agency.
Narsingh Yadav's 'B' sample was tested positive for a banned substance. Similary Sandeep was also tested positive for the same substance.
Sandeep is a Greco-Roman wrestler. He had won a bronze medal in the 66 kg category in 2013 World Championship .
The Wrestling Federation of India felt that there is some sort of conspiracy going on and also indicated at sabotage.
"The fact that Narisingh's roommate at the camp has also tested positive for the same substance, it clearly looks to be a foul play. Both the wrestlers were consuming the same supplements as they were roommates. It arises suspicion," WFI Assistant Secretary Vinod Tomar was quoted as saying by NDTV.
"There was a high quantity of steroid in the sample, which is hard to believe. It seems like a deliberate thing. Why would anyone take such high dose?"
"Only these two guys have failed it and this clearly indicates that something is wrong."
Narsingh was provisionally suspended by the Wrestling Federation of India and going by the looks of it, his Rio Olympics 2016 dream is going to be over soon.
India's berth in the 74 kg category freestyle event at the Rio Olympics is likely to be vacant if Narsingh is disallowed from participating in the Games. In that case, the question arises if two-time Olympic medallist Sushil Kumar will get a nod.
But according to experts' opinion, the country should be serving the punishment as a whole and therefore the berth should remain empty at the Rio Olympics.