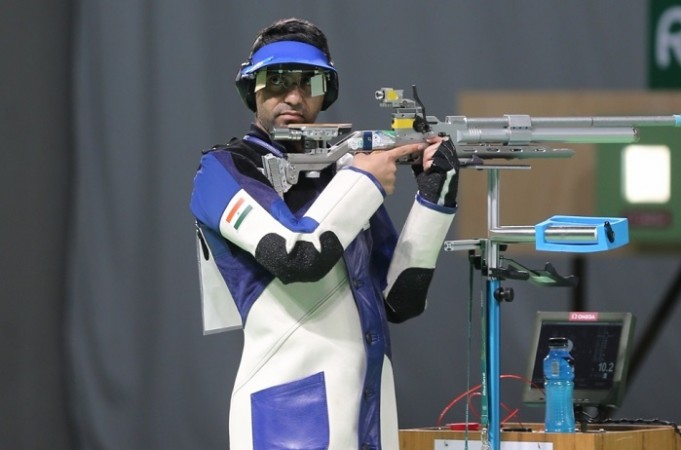 Abhinav Bindra, one of the best shooters India has ever had, represented the nation with pride in the last five Olympics. The shooter was at his menacing best in the 2008 Beijing Games, winning gold in the 10m air rifle, but failed to come home with a medal from Rio Olympics, which he considers to be his best due to his preparations ahead of the last quadrennial event.
Bindra came close, but missed the bronze medal by a whisker as he finished fourth in the competition. He lost to Ukrainian Serhiy Kulish in the shoot-off.
The ace shooter from India did not leave any stone unturned in his preparations for the Games, and was looked upon as a gold medal contender in Rio. Coming to the shoot off, which took shape after Bindra and Kulish finished on 163.8, the Ukrainian looked solid and clinched bronze.
"Of my five Olympic appearances, Rio is my favourite because I gave it everything in terms of preparation," the Indian Express quoted Bindra as saying.
"In the last month, I've never thought of making a comeback, but have thought about what I could have done differently. The answer is nothing, other than maybe a better shot in the shoot-off. It has brought closure to my career."
With Bindra officially announcing his retirement from the sport of shooting in September, the Rio Olympics became his last appearance. The decision is final, and he will not even re-think about making a comeback.
"I've been very clear about it. I've participated in five Olympics. I'm 33 now, and have no motivation," Bindra said.