Brazil football star Neymar is enjoying his life in Paris, France, at the moment and also preparing for the big clash against Real Madrid in Spain this midweek in the UEFA Champions League. His girlfriend Bruna Marquezine, meanwhile, is turning all the heat in the already bright and sunny Rio Carnival 2018.
25-year-old Brazilian actress-model Bruna, who has more than 26 million followers on Instagram, has reportedly been in a continuos on and off relationship with the former Barcelona forward Neymar, who made a stunning record breaking €222million (£198million) move to Paris SG in the summer of 2017.
Bruna was pictured soaking in the fun at the Rio Carnival 2018 donning a barely-there jeweled Samba ensemble that just-about covered her modesty.
Bruna, known for her works in notable TV shows like Brazilian Telenovelas Mulheres Apaixonadas (2003) and América (2005), Breaking Through (2015 American-English dance drama film), reportedly rekindled the romance with Neymar last December. And the city of love Paris was everything to be blamed!
Neymar and Bruna Marquezine love affair: In short

Started dating again: 2016

Broke up again: June 2017 (apparently because she didn't want to marry him)
Patched up again: December 2017
The Rio Carnival 2018 started on February 9 and will continue until February 18.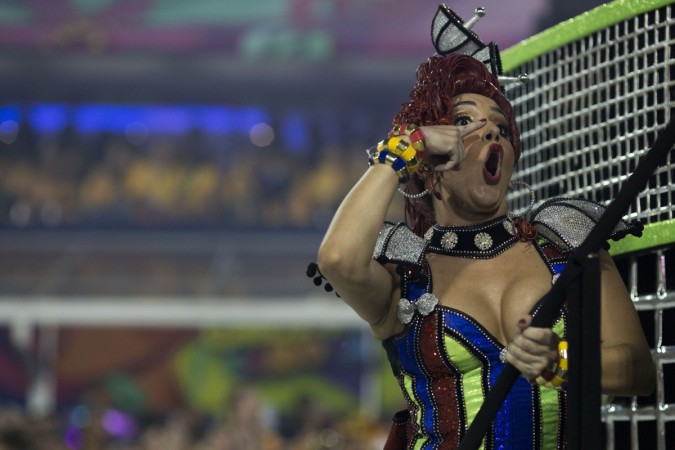 The street revelry and the Samba parties take place annually around this time and continues until the start of the Lent period, specifically until Ash Wednesday. The Rio Carnival reportedly dates back to the early 1700s.
As per the AFP, as many as 6 million people from Brazil and around the world participate in the week-long festivities. The parties rake up around 3.5 billion reais ($1.06 billion) in tourism revenues, a whopping 1.8 million gallons of beer are chugged and also 106 million free condoms distributed!