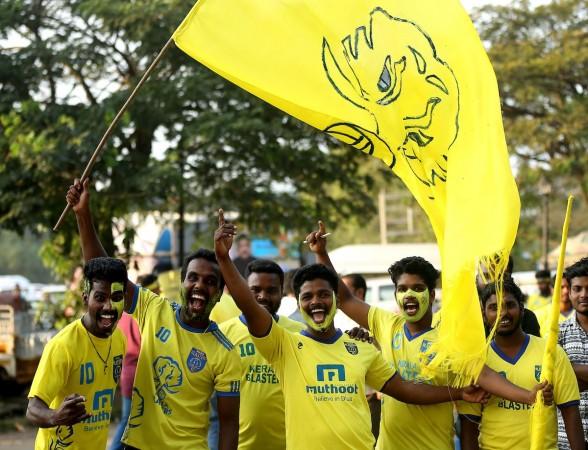 Indian Super League (ISL) side Kerala Blasters are looking for a massive turnaround to their season to keep the knockout stage hopes alive in the ISL 2017-18 season. The ISL franchisee has just five league matches remaining this season and currently, they are seventh in the points table with 17 points from 13 matches.
The football franchisee announced the signing of Victor Pulga on Thursday, possibly as a replacement for Keziron Kizito, who may not be able to continue the season owing to his injuries.
Pulga, 34, played for the Blasters in the 2014 and 2015 season. His style of play and the impact he had on the game attracted him a lot of admirers. It remains to be seen now whether coach David James includes the Spaniard in his team for the match against FC Pune City on Friday [Watch LIVE].
In the mean time, it was heavily rumoured that forward Dimitar Berbatov would also be set for an exit from Kerala Blasters owing to his injury. Brazilian forward Nilmar, who played for Villarreal and Lyon in the past, was touted to be his replacement.
Kerala Blasters' signing of Nilmar was also expected to happen ahead of the FC Pune City match. But none of that has happened so far.

As a matter of fact, David James has revealed that it is not Nilmar but Neymar who the ISL franchise are actually targeting, leaving fans shocked!
"We are after Neymar, a bit of contractual issue there, something to do with 500 million! (laughs)," Goal India quoted the Englishman as saying. "The transfer window is still open. I am not at liberty to say who we are targeting."
As you have understood now, that was a clear sarcastic comment from James. But the question still remains is if Berbatov indeed is leaving Kerala Blasters.
As per James' latest update, may be not. "Berbatov looked fantastic training," the English goalkeeper updated ahead of Friday's match and also added that the Bulgarian striker has regained his fitness.
Remains to be seen now if the former Tottenham Hotspur and Manchester United targetman makes an appearance against FC Pune City, who are currently third in the ISL points table.