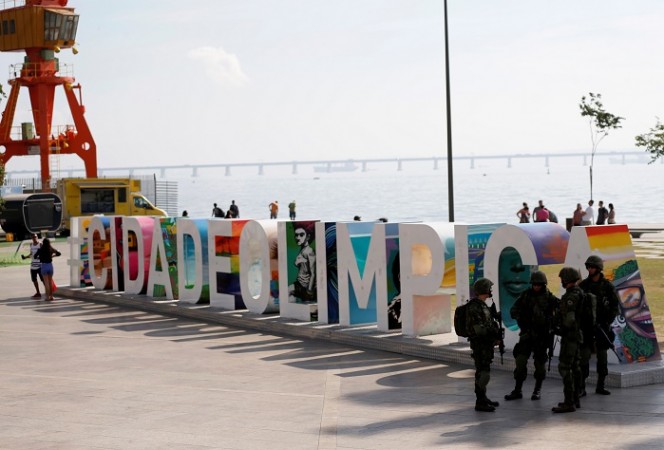 The world biggest sporting event Olympic Games 2016 is just round the corner, but the state of Rio is in pandemonium and is almost broke. Law and order in Rio has gone for a toss and the Zika Virus is still prevalent in the state. There were body parts found on the Copacabana Beach, which is next to the volleyball venue of Rio Olympics 2016.
The scientists recently found a "super bacteria" in the water, in which the athletes are going to swim, sail and row. One must be wondering after going through these facts, how will Rio Olympics 2016 take place if the entire state is in tatters.
Just 25 days left before the biggest global sporting event of the year and Rio is actually not ready to host the Olympic Games.
A couple of months ago, legendary Brazilian forward Rivaldo Ferreira posted on his official social media accounts, earnestly requesting male and female athletes not to participate in Rio Olympics.
A number of stars from the world of several sports had raised eyebrows and questioned the situation. Tennis star Andy Murray, who won his second Wimbledon title on Sunday against Milos Raonic, wanted to have detailed knowledge about Zika Virus before boarding the plane to Rio.
In the month of June, Rio de Janeiro declared a "state of public calamity." This happened after a Paralympic cyclist was beaten and her bike was stolen.
Robbery, murder, drug-peddling, smuggling and many such unlawful activities have been on the rise in Rio and the police are not able to do much about it because they are also not getting paid by the government. The crime rate too has been very high in the last one year or so.
Apparently, star swimmer and the man who possesses 18 Olympic gold medals - Michael Phelps has hired his own security to protect him and his family during the Games.
Golfers Rory Mcllroy and Justin Day have already said that they are scared of the Zika Virus and will not be a part of Rio Olympis in August. Dustin Johnson too has joined the other two and has sent his regrets.
The question still is prevalent - How is Rio going to host such a big event and so many stars from the world of different sports? Only time will tell.