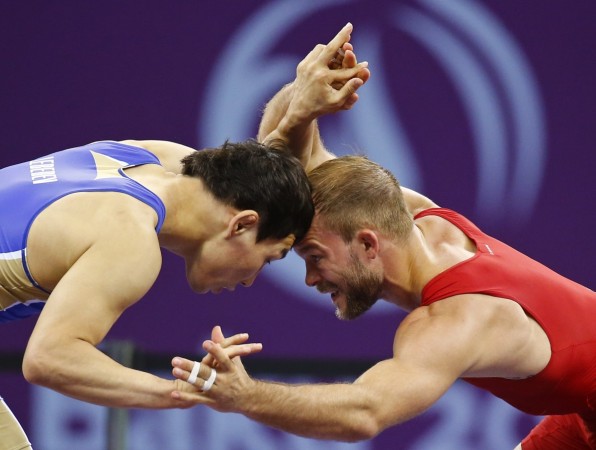 Sandeep Tomar couldn't make much use of his acumen in the men's 57 kg freestyle wrestling event in Rio 2016 on Friday as he lost with a 3-7 score to experienced Russian wrestler Viktor Lebedev at the Carioca Arena 2 in Rio de Janeiro.
Sandeep, 27, is still not out of contention from winning a bronze medal, however, as the Indian could compete once again in the event via repechage, only if Viktor goes on to participate in the gold medal match. On the occasion that the scenario doesn't take place, Yogeshwar Dutt remains the final wrestler from India to compete for the games.
In Friday's bout, both wrestlers started with a close technical fight but once Viktor, a gold medal winner in the European Championships 2015 in Baku as well as a gold medallist in the 2016 Russian Championships, got a hold of the game, he swiftly picked up the points to go into the break 3-0.
In the second half, Sandeep tried to make a comeback as the scoreline soon turned 5-3 in favour of the Russian but in the dying moments, Viktor came up with a nice technique to throw the Indian off the mat and pick up the crucial points to progress to the quarterfinals.
Another Indian, Narsingh Yadav, was also expected to be seen in action today -- in the men's 74 kg freestyle wresling event -- but a heartbreaking verdict from the WADA (World Anti Doping Agency) on Thursday, changed it all.