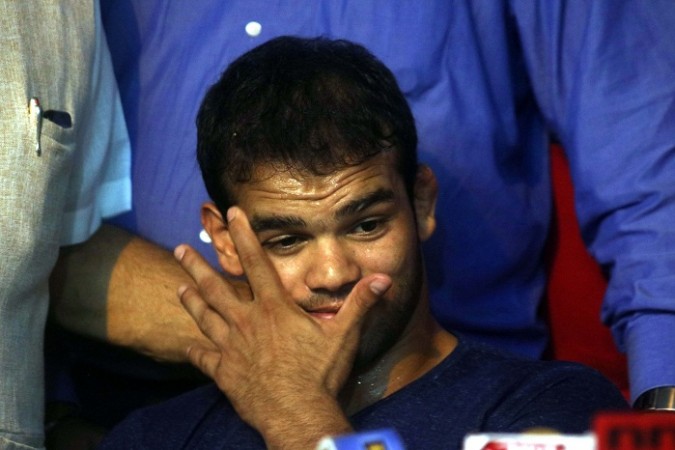 Narsingh Yadav and Rio Olympics were not meant to be, and ominous signs were springing up with threatening regularity. After battling for his selection over fellow wrestler Sushil Kumar, just when Narsingh was easing into the thought of representing India at the Games came the news that his sample had tested positive. The wrestler cried sabotage, had to prove his innocence, and was cleared by the National Anti-doping Agency (NADA).
He headed to Rio, but before he even had a moment in the limelight of the right kind, he got the biggest jolt of them all — the Court of Arbitration for Sport (CAS), which was approached by WADA against the case, did not clear the wrestler. It banned Narsingh for four years.
The wrestler, who was a huge medal hope for India, was supposed to feature in the opening round on Friday. But just 12 hours ahead of the bout, Narsingh received the news. The traumatised player believes his dream of winning a medal has been snatched.
"To say I am devastated at the decision of CAS would be putting it mildly. I have gone through so much over the last two months off the mat but the thought of fighting for the glory of the nation at the Games had kept me going," Narsingh said in a statement.
"My dream of competing and winning the country a medal at the Rio Games has been cruelly snatched away from me 12 hours before my first fight, but I will do everything it takes to prove my innocence. It is all I have left to fight for."
The argument of WADA was based on the fact that the wrestler should have been immediately banned after failing the dope test. The National Anti-Doping Agency had earlier cleared Narsingh, citing the reason that the wrestler's food and drinks were spiked at the Sports Authority of India centre in Sonepat.
However, the World Anti-Doping Agency did not buy into the theory, and took the case to CAS, which overturned Nada's clean chit to break Narsingh's heart. And the hopes of millions of his countrymen.