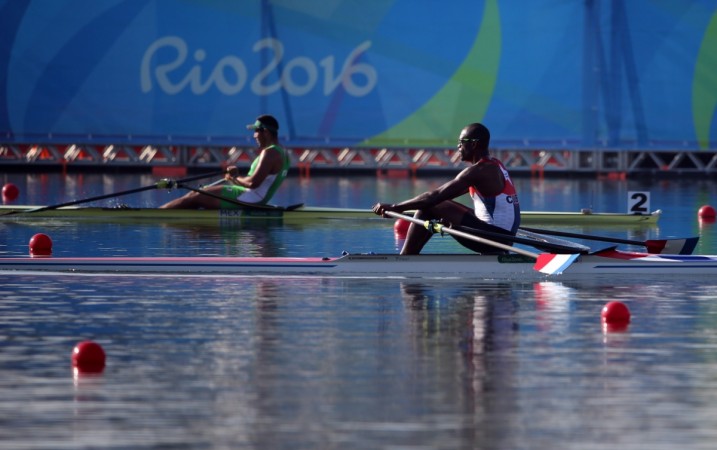 India's Dattu Bhokanal displayed an impressive performance in the heats of men's single sculls rowing event on Saturday at the Lagoa Stadium in Rio de Janeiro. The 25-year-old rower from Maharashtra finished third in the first Heat with a timing of 7:21.67 and has made his way to the quarterfinals of the event.
Dattu has made a mark instantly in his very first Olympics appearance. In the heats, Cuba's Angel Fournier Rodriguez finished in the first place, while Mexico's Juan Carlos finished second.
This is the second time in two days that an Indian athlete has shined in Rio Olympics 2016. On Friday, archer Atanu Das finished fifth in the men's individual archery ranking round and progressed to the round of 32 of the competition.
Bhokanal will be in action once again on Tuesday in the quarterfinals.
Meanwhile, there wasn't any cheer in store for Indian duo Ayonika Paul and Apurvi Chandela, who failed to qualify to the final round of the women's 10m air rifle event on Saturday.
The duo, making their maiden Olympics appearance, had to feature in top eight of the 10m air rifle qualification event to make it to the next round.