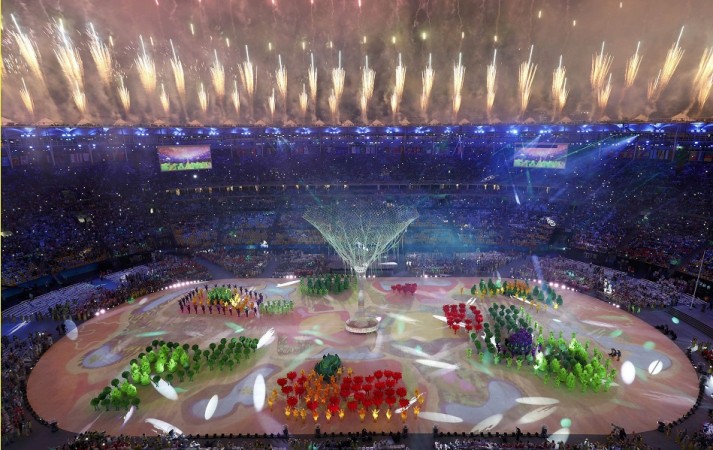 With a history lesson, rain, some samba music, Super Mario Bros, fireworks, a bit of that large tree again and the Carnival, the Rio 2016 Olympics came to a grand close at the Maracana on Sunday. After a little over two weeks of exhilarating action, the International Olympic Committee president Thomas Bach officially brought the game to a close in a Closing Ceremony that was every bit as intriguing and gripping as the opening one.
There were doubts the Games would be a success, that some of it would not even go on as scheduled, and while there were a few issues – when isn't there any – Rio de Janeiro put on a splendid two-and-a-half-weeks of action, giving us some of the best sporting moments in recent memory to go with it.
The Closing Ceremony began with a countdown to the end of the Games being shown via a projected clock, before Rio and Brazil started showcasing their proud history, starting with Santos Dumont, who, they believe, created the first controllable aircraft.
Then some extremely talented dancers started forming various Rio landmarks, including Christ the Redeemer and Sugarloaf Mountain, before one kid from every state in Brazil came together to sing the national anthem in wonderful harmony.
Following that the athletes started pouring into the stadium – nothing like the amount at the Opening Ceremony, and no, that oiled body from Tonga was not there, and neither was the wonderfully-popular (yes, sarcasm) Ryan Lochte – with Sakshi Malik carrying the flag for India, with some fireworks marking the end of the athlete-coming-into-the-stadium part of the event.
A history lesson of Brazil followed, going right back to prehistoric times – the lacemaking bit was particularly interesting – before the march to the present was completed by some of the endearing images of the Rio 2016 Olympics, with that Neymar winning penalty and Usain Bolt's record-making triple-triple garnering plenty of cheers from the far-from-full crowd at the Maracana.
The Olympic flag was then handed over to Japan, where the next Olympics, in 2020, will take place in Tokyo. The most smile-inducing part came when Shinzo Abe, the Japan prime minister, emerged from a disguise of Super Mario, with Tokyo 2020 certainly making a massive statement – expect a lot more lights, action and well, something else, during the Opening Ceremony in four years.
A speech from Bach followed, where he officially declared the Games closed, and then came the most interesting and happy part of the Closing Ceremony – the Carnival floats, creating the carnival atmosphere, that has sometimes been missing over the past few weeks, but for the most part has stayed true and will be one of the most enduring memories to take away from Rio 2016.
Of course, it had to be brought to an end with fireworks, as blasts with plenty of colour lit up the Maracana to bid a wonderfully-glittering goodbye to the Games.