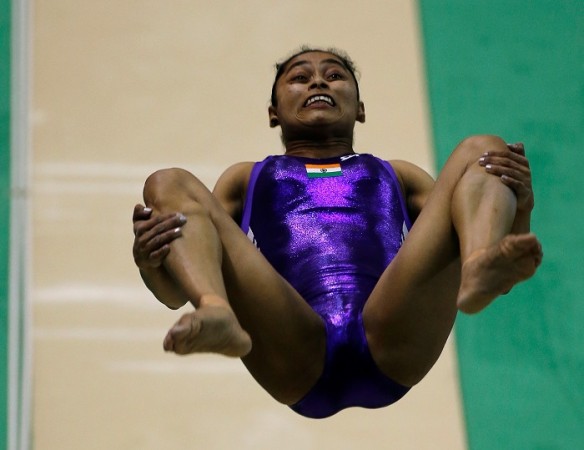 Dipa Karmakar, who recently qualified for the Olympics and won a gold medal at the test event, is eyeing a place on the podium in Rio in August.
The 22-year old from Tripura, who specialises in vaults, has qualified for the artistic event at the Rio Olympics 2016, where she will be taking on the best gymnasts in the world.
"It is a good feeling to win a gold medal. My next objective is an Olympic medal podium," Karmakar was quoted as saying by PTI.
Dipa scored a total of 52.698 points in the Olympics qualifiers on Monday to secure a berth in the main event.
Dipa was widely lauded for her efforts by all and sundry. The day after confirming her ticket to the Rio Olympics 2016, she won a gold at the test event as well. Here, Dipa beat 2008 Olympic silver medallist Oksana Chusovitina of Uzbekistan.
Post her heroics, Indian Prime Minister Narendra Modi also congratulated the gymnast, who has made the nation proud.
Dipa became the only Indian female gymnast to have achieved this feat. It is also the first time in 52 years that an Indian gymnast has made it to the Olympics.